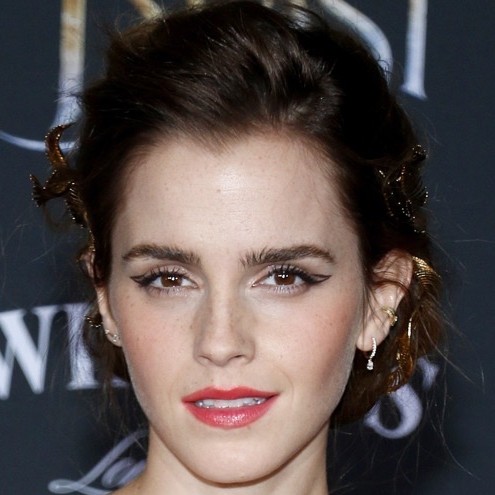 It is only apropos that Emma Watson chose a standout beautiful hair look for her
Beauty and The Beast
Premiere in L.A. on March 2.
Thanks to celebrity hairstylist Adir Abergel, her gorgeous braided updo was done to look both "edgy and romantic" with the inclusion of some of the most unique hair ornamentation we have ever seen! The golden accents are hard to miss, yet are so perfectly placed and woven into her hair that it is hard to detect what Abergel actually used to create the look.
As it turns out, the hair accessories he used are from his new
Adir x Lelet NY
collection made by
Lelet NY
(a trendy NYC-based hair accessory brand). The intricate look includes both his
Metallic Quill Bobbi Pins
and his
Metallic Quill Halo Headband
.
Emma is a beauty indeed!