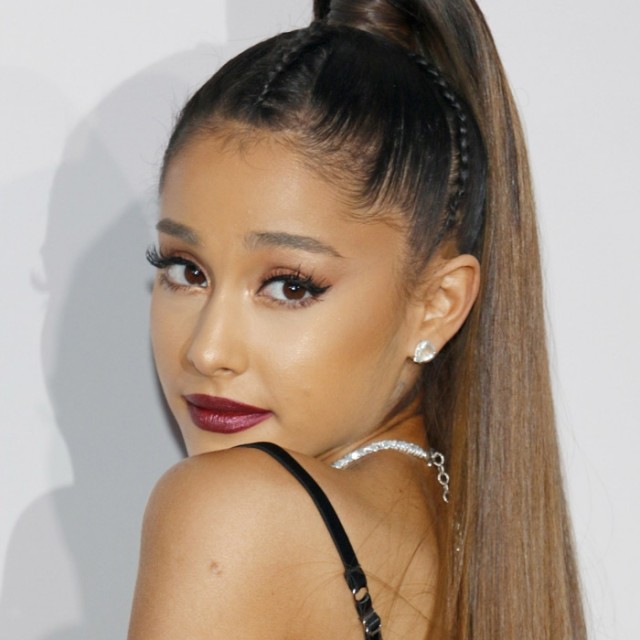 Ariana Grande's super long ponytail has long been her signature trademark. So much so that we rarely see her in any other style! Here is one of her variations on the style–with tiny braids to nicely frame her face:
​In the past, she has openly shared that this go-to style of choice (courtesy of extensions) was at first created to hide hair color damage. Typically, in the rare instances that she does wear her hair down, she still maintains the length via extensions. Just see this gorgeous alternative look:
​That all said, change may be on the horizon. Just a few days ago her tour hairstylist, Josh Liu, gave the world a glimpse of Ariana's natural hair sans extensions. Sharing this post on Instagram, he revealed that AG actually has beautiful natural curls! Based on the details he provided, it also sounds like her hair has returned to a healthier state.
This gives us hope that she will indeed show off her pretty curls more in the near future!