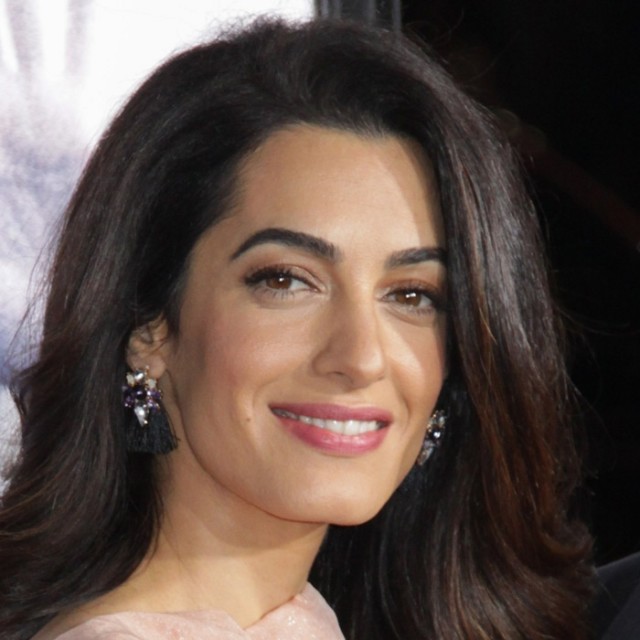 This new big hair look, although almost reminiscent of supermodel Cindy Crawford in the 90s, has nothing to do with nostalgia. Instead, the current it-blowout has hair icon Amal Clooney to thank. In fact, her signature mane is getting so popular that
Vogue
has just cleverly called 2019 the year of "The Amal" blowout.

How does one get an Amal-worthy blowout you might ask? Based on Vogue's recent interview with Julien Farel (owner of the Julien Farel Salon on the Upper East Side of Manhattan), it "starts with the foundation," of the scalp. For Farel, that means properly prepping hair for the blowout with a good shampoo to thoroughly clean both the hair and scalp.

Farel also explained to Vogue that unlike the tousled, beachy waves that we see everywhere, "The Amal" blowout is definitively more glam.
To achieve Amal's signature look, Farel confirms what we expected–rollers are the only way to create long-lasting big waves. His technique? After blow drying a section of hair, he rolls it up with a fist-size Velcro roller. He repeats the process everywhere. Once cooled, hair is taken down to reveal a true replication of Amal's signature waves with mega all-over volume. Perfection!
The best part...it sounds easy enough to try at home!