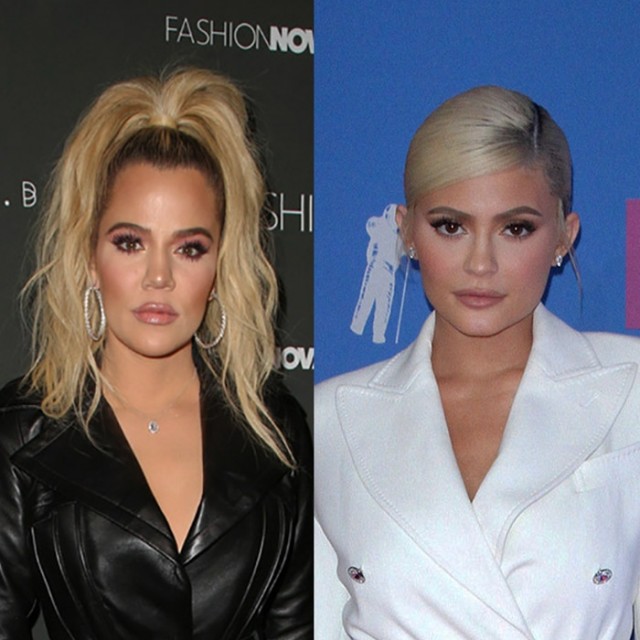 The members of the Kardashian-Jenner clan are no strangers to major beauty transformations. And now, just as the the holiday season kicks off, it almost appears as if there was a definite coordinated effort between siblings Khloe and Kylie to undergo big hair color makeovers.
First up? Kylie Jenner. A little over a week ago, Kylie debuted a striking new icy silver hair color that seems almost holiday inspired! Sooo pretty.
Then, just a few days later, Khloe also made a bold color change. She is now full on platinum thanks to celebrity colorist Tracey Cunningham. Just take a look at her beautiful new look.
This duo of makeovers comes on the heels of another celebrity choosing an icy hue. Just two weeks ago, Hillary Duff took to Instagram to debut her new platinum blonde hair color.
These latest celeb transformations may just be a sign that icy, cool tones are about to become the "it" color of the season. I wonder who is next? Maybe you?