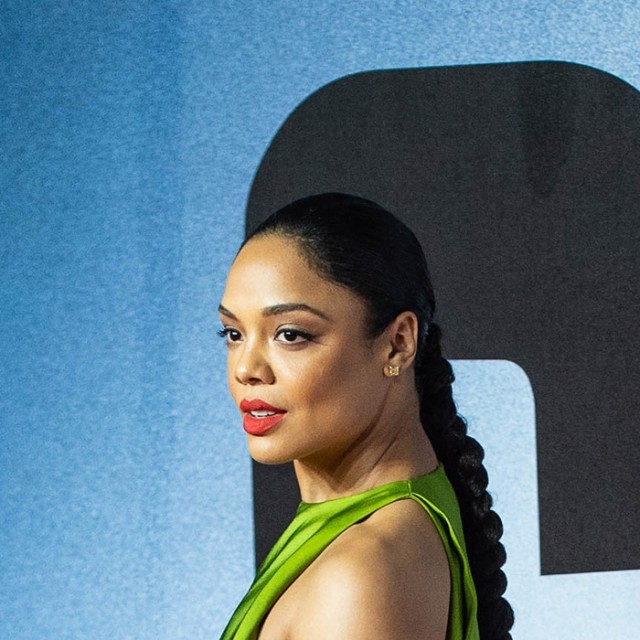 By now we have seen several celebrities jump on the "Cher" hair trend. Both real and faux, super long hair is now (what seems like) everywhere. What is a logical next step for the red carpet super long hair trend? Super long braids that is!
Case in point: Tessa Thompson. Appearing at the European premiere of
Creed II
to promote her role in the new film, she was wearing a super long fishtail braid to accessorize her flowing lime green Valentino gown. This braid, styled by celebrity hairstylist Lacy Redway, was so long it surpassed the longest "Cher" hair we have ever seen on the red carpet. In fact, the braid was so lengthy it nearly hit the ground! Simply divine.
We have just taken red carpet dressing to new lengths folks (pun intended).​..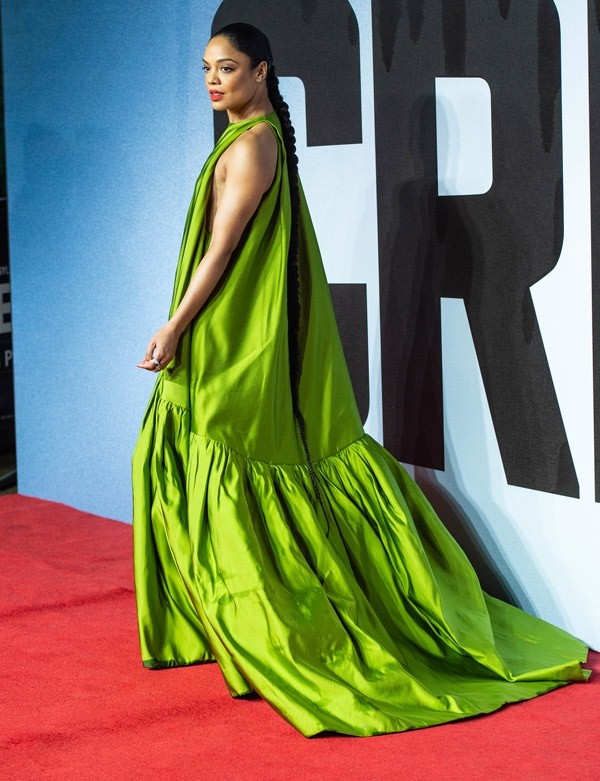 And, as proudly posted by her stylist Lacy Redway...