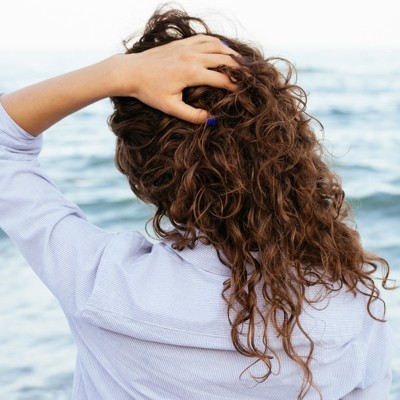 They say the best products fill an unfulfilled need. This single father's product discovery that solves his daughter's frizzy hair issues falls right into that notion!
After trying to deal with his 12-year-old daughter's frizzy hair on a daily basis, Dr. Boyce Clark (a scientist with a PhD in biogeochemistry) decided to take the issue into his own hands.
As he told
Yahoo Beauty
, as he began his research into the issue, he noticed that her frizzy hair was most uncontrollable in the morning. "My daughter's hair would be OK when she would go to bed and in the morning it would be insane, it would literally look like the movie Predator, it was everywhere. The more I would brush it, the bigger it would get, and I would think to myself, why?"
Living in the humid climate of Baton Rouge, Louisiana made the problem a big one and one he wanted to solve immediately. So, spent months experimenting with different formulas right out of his home kitchen. "We started experimenting in the kitchen and as a scientist, I recorded and wrote everything down in a lab notebook," he says. "I would number the formulas, and we would mix it up in the KitchenAid Mixer. [My daughter] would come in, and I would pull the comb through her hair and qualitatively determine how the resistance was. I would put one formula on one side of her head and one on the other. Then, we would wash it out, dry it, and then I would pull the comb through again to see if we improved the flow of the hair."
After 9 months of experimenting, he was finally able to develop a line of products that worked on her hair, which he aptly named
Lubricity Handcrafted Hair Therapy
. Clark explains, "As I was conducting my research, I kept coming across statements such as 'to increase the lubricity of your hair, you should use silk proteins'. Lubricity is a real engineering term which means 'to reduce friction.' That's why I named the company Lubricity, because I love the name of it and it's what our products do. They add lubricity to your hair."
His flagship product is the Penetrate/Encapsulate Treatment, a clinical-strength product which uses fruit acids to permanently change the structure of the hair, and is meant to be used only every 6 to 12 months. Clark says, "It's two steps. You apply Step One on dry hair and wait 15 minutes. You do not wash it out. Then, you put on Step Two. Those two chemically react to your hair and they are binding to the keratin protein that naturally occurs in your hair, and it's changing the shape of that keratin slightly."
Just take a look at Dr. Clarks daughter's hair after using the Lubricity Penetrate/Encapsulate treatment!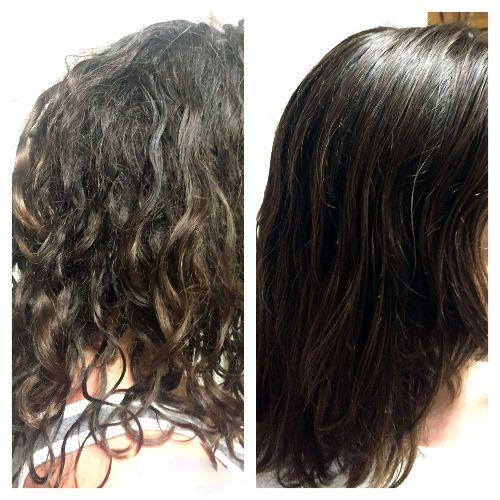 Photo: Lubricitylabs.com
The product line includes a shampoo and conditioner and can be used on all hair types, and works especially well on kinky hair.
Here, Dr. Clark poses with his daughter Alden. With his discovery, Dr. Clark solved his daughter's issue…and now perhaps many others was well. A happy ending indeed!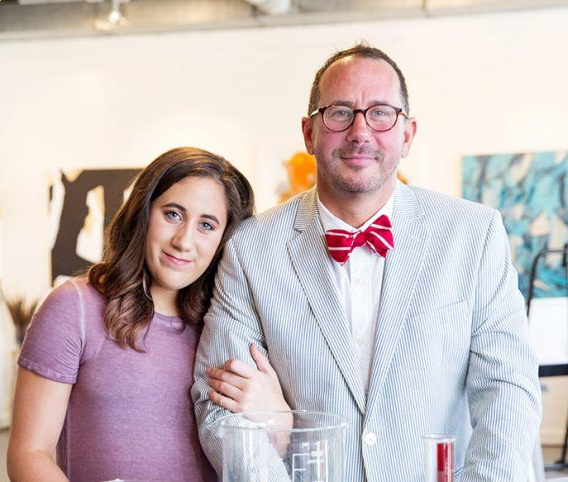 Photo: Dr. Boyce Clark
Also watch a video about Dr. Clark's journey of invention on
Yahoo Beauty
here
.