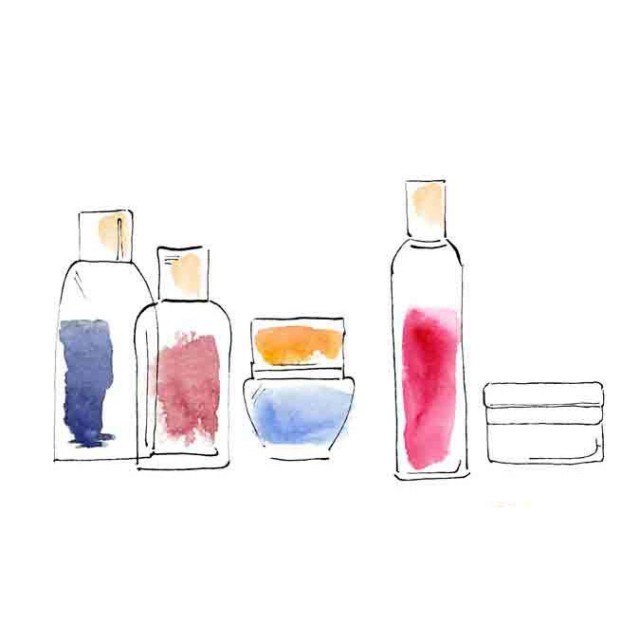 If you regularly read beauty product labels to understand ingredients in the products you use, you may be unaware of one deceptive ingredient. What is it? One word: "fragrance."
Although manufacturers currently need to disclose all ingredients on product labels, they DO NOT have to disclose what is exactly contained in any added "fragrance." That said, many of these manufacturers do not voluntarily disclose this information for a pretty straightforward reason–many have closely guarded "secret" formulas and scents.
According to the
Environmental Working Group
(EWG), a non-profit group dedicated to protecting human health and the environment, "fragrance" has become a catch-all term on ingredients labels, giving manufacturers the liberty to add just about anything to "fragrance" formulas. Unfortunately, this means that these formulas can also include certain chemicals (including phthalates) that can create a host of health problems. EWG's
Skin Deep
database states the following: "the word fragrance or parfum on the product label represents an undisclosed mixture of various scent chemicals and ingredients used as fragrance dispersants such as diethyl phthalate. Fragrance mixes have been associated with allergies, dermatitis, respiratory distress and potential effects on the reproductive system."
So, not such a great thing. The good news is that with increased consumer awareness and a greater availability of organic products, big manufacturers are responding by becoming more transparent.
Procter & Gamble
, the world's largest manufacturers of consumer goods, announced last month that they will work to have all "fragrance" ingredients for each of their 2,000+ products available online for interested consumers by the end of 2019. Of their numerous well-known products, they will first begin with "fragrance" disclosure within their beauty product categories (including the
Olay
skin care brand and their
Herbal Essences
and
Pantene
hair care lines), as well as their fabric and home product categories.
This move follows somewhat on the heels of
Unilever,
the second largest consumer products company, who announced plans of full disclosure on "fragrance" earlier this year.
With these two powerhouses making such a move, we expect that this may set a new tone for many more U.S. manufacturers moving forward.
Bravo. It's about time…