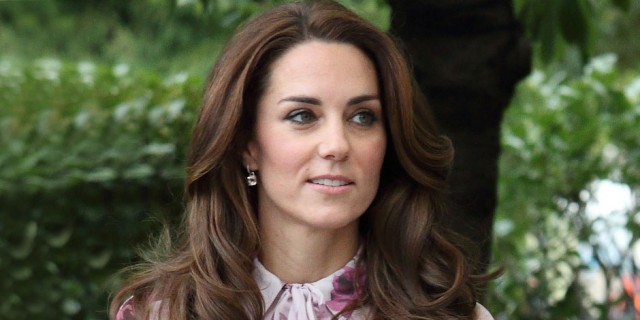 Kate Middleton's now iconic long, brown curls have mesmerized us for a while. However, as
Vogue
magazine recently captured, she may be known for her long cascading curls, but she has also quietly perfected several go-to hairstyles that are always carefully chosen to meet the occasion.
Case in point…here is the sculpted chignon she chose to complement the elegant powder-blue suit she wore as she kicked off her first international solo tour to the Netherlands last week.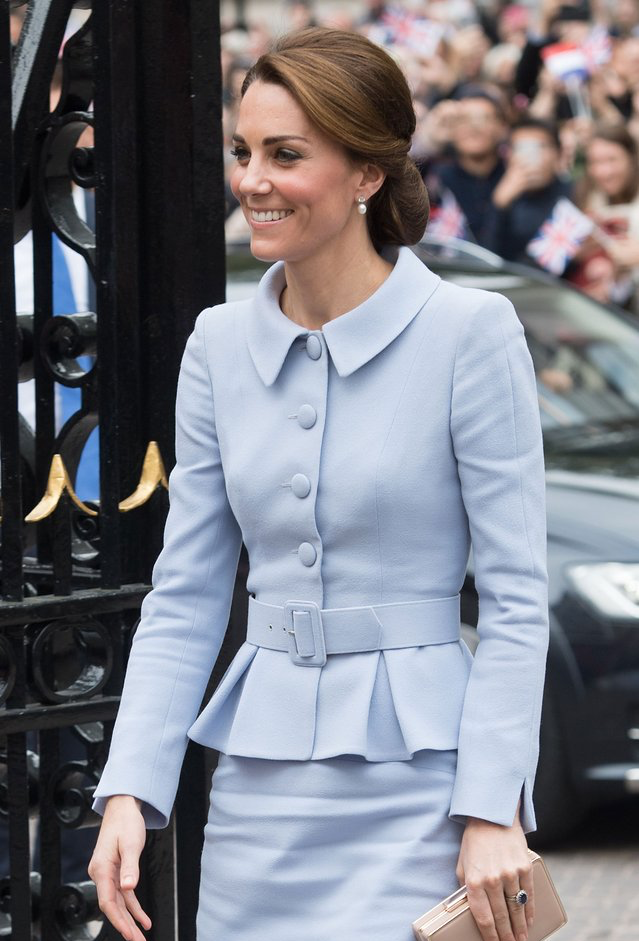 As we see here, she has also made the ponytail regal (and practical for her many engagements).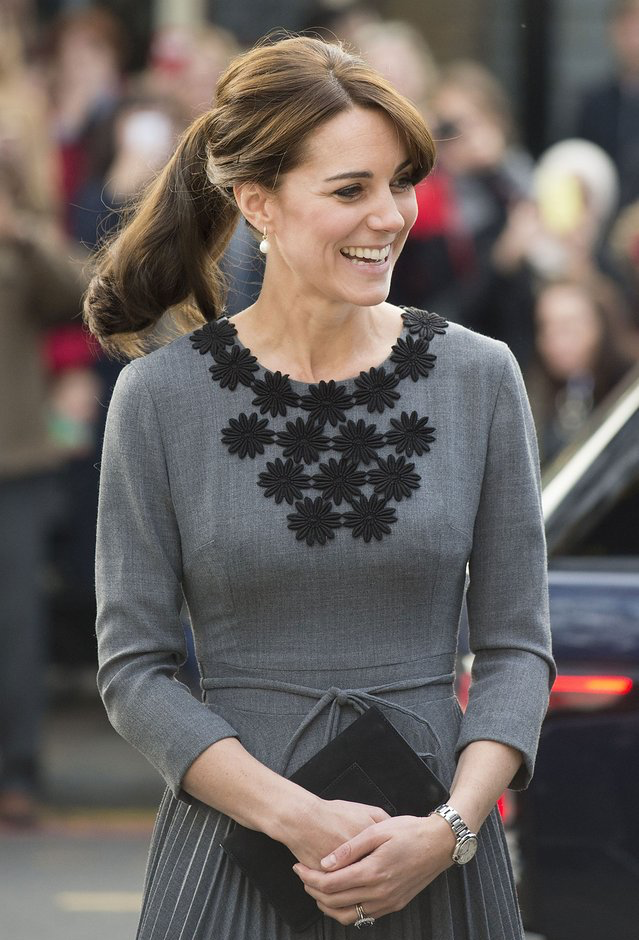 Equally fit is her use of a classic headband to keep her hair in check on a windy tarmac.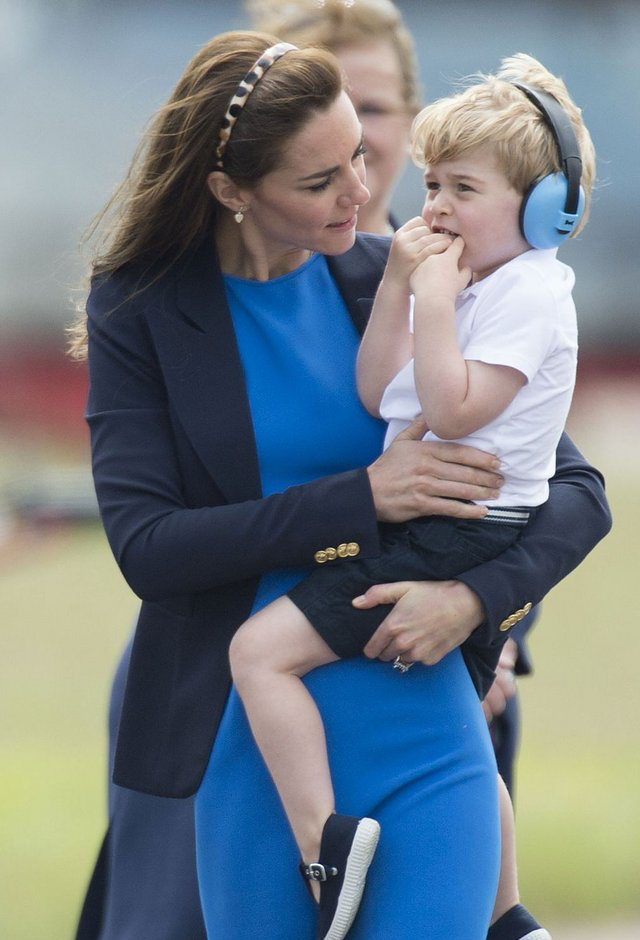 And, for a formal evening, she also knows how to rock a conservative look with this half-up 'do.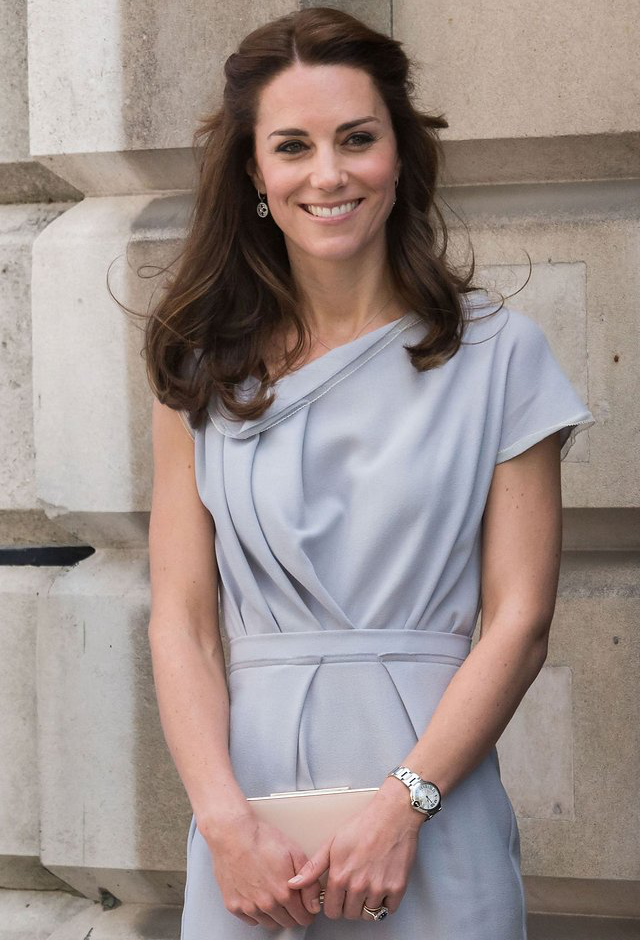 Finally, as a royal she is no stranger to millinery. Here, her pillbox hat helps her hair survive the blustery weather.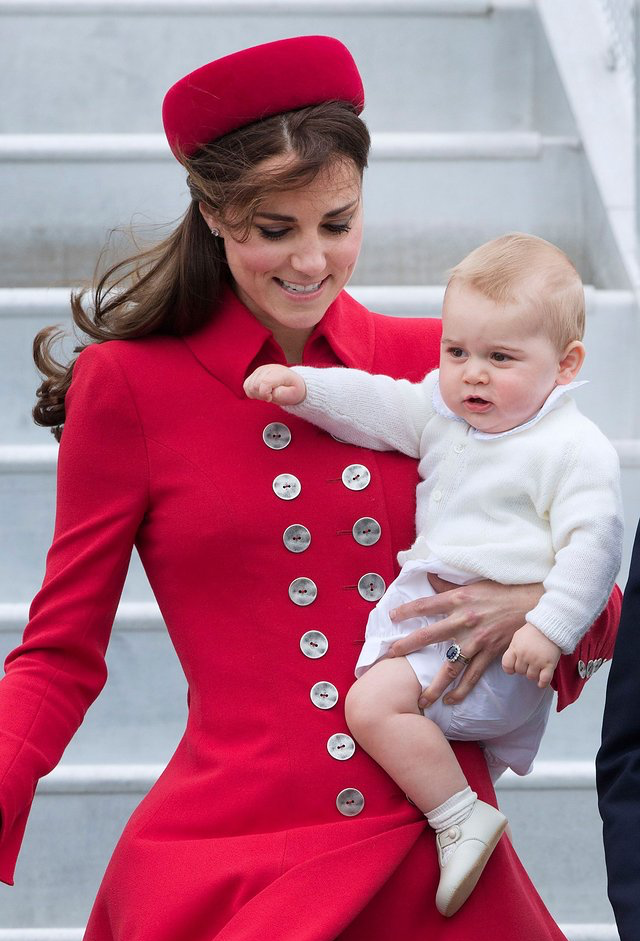 Photos: Shutterstock, Getty
Perfect hair, perfect princess!
Also check out
Vogue's
story on Kate Middleton
here
.