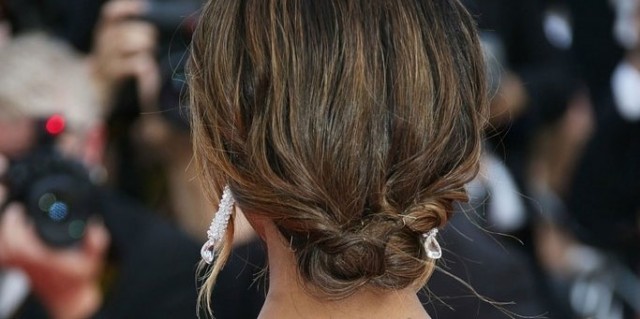 While shorter hair is becoming increasingly popular, many people think that any cut that falls above the shoulders offers limited styling options. This is simply not the case. The creative expertise of top hairstylists has squashed this notion.
To show proof,
Glamour
recently pulled together a collection of coiled, braided, and pinned-up hairstyles for shorter hair. Here are a few gems that we just love from their list...Just the inspo you need for the dog days of summer!
Unstructured Pins
This half updo on Kristin Stewart is just great. Using a group of large bobby pins, placed in an unstructured manner, ups the edginess and adds drama. If you try this look, keep loose face-framing pieces of hair on the opposite side to keep the style from appearing too harsh.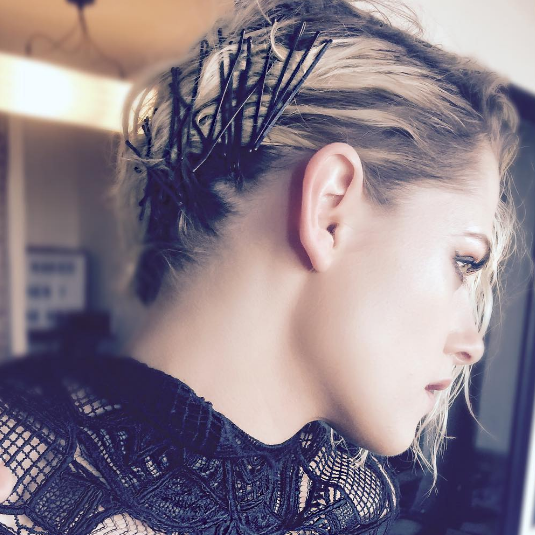 Side Braids
Here, Lucy Hale's bob is pulled into an updo by celebrity hairstylist Kristin Ess. The braiding on the sides of her head keeps all the shorter pieces back without needing bobby pins. To get this look, just start off by using a texturizing spray to add grip. Then braid both sides back until they reach the nape of the neck and pin the remaining hair into a messy bun.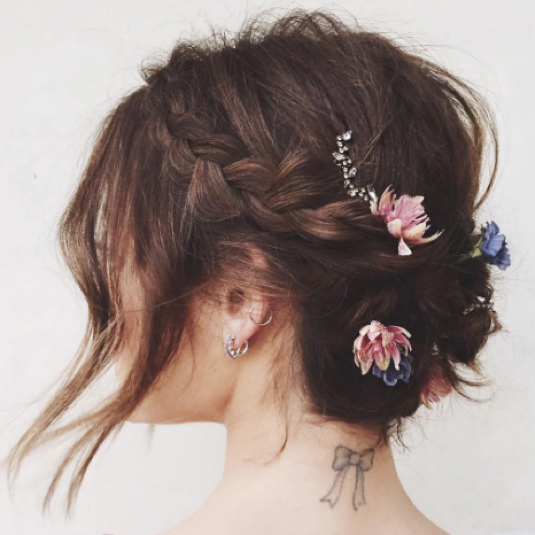 Rolled-Up Ends
This elegant look on Jordan Dunn is achieved by just rolling your side pieces back to the nape of your neck. Then, take the bottom pieces and roll them up and secure with bobby pins.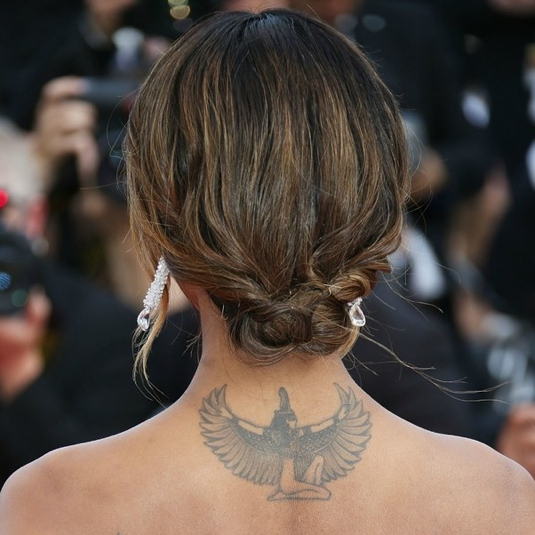 Accessorized Pony
This is a genius idea that looks so cool! It is perfect for you if the hair around your face is too short to reach back far enough to be held by an elastic band. Just stack a group of bobby pins side-by-side and those hard-to-hold hairs will be secure!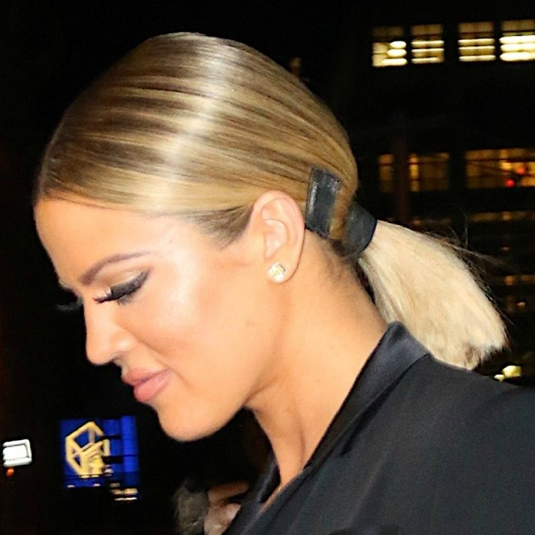 Low-Wrapped Bun
A sleek, low bun is no longer impossible for shorter hair. The trick? Use styling cream to make all those stray pieces blend in with the rest of your hair. Just rub the product between your palms and then smooth those annoying pieces that are sticking out.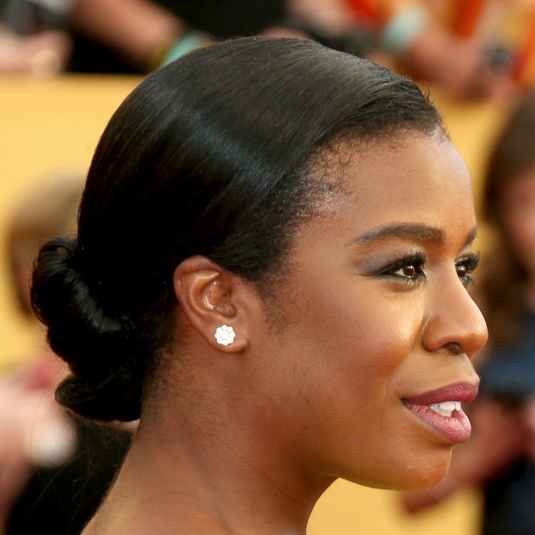 For more short hair updo ideas, check out the full story from
Glamour
here.
Photos: Instagram, Getty Images