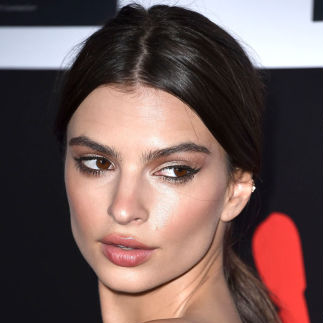 Spring is a great time to start afresh with your hair. After all, with the welcomed change in wardrobes, it just feels right to pair those awesome new clothes with a beautiful new 'do!
For you, perhaps that means a new casual updo or maybe even a complete revamp. Whatever you may be pondering, here is a roundup of suggestions from a few celebrity hairstylists that
Elle
polled to give you some hair inspo…
Half-Up
This is a great alternative for those that don't like wearing their hair up. "It's a fun and simple way to have a hairstyle to go out day or night with" says Marcus Francis, a Suave celebrity stylist.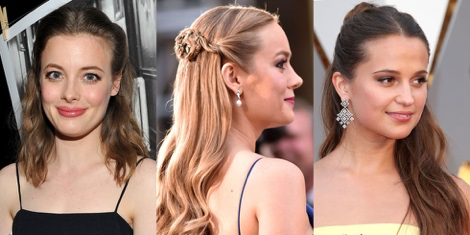 Braids
The braid trend is still going strong and for spring Francis recommends creating sort of a hair halo. "Crown braids are a fun and flirty way to add to your look this spring, but make sure you bring it further back from the hairline to make it look more ethereal, less Princess Leia," says Francis.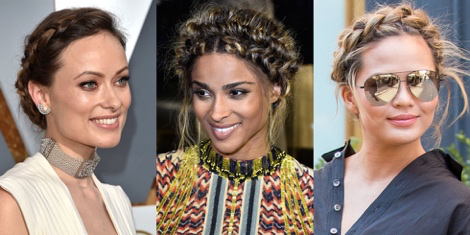 "Chill" Waves
This style of wave is a bit more controled and polished than the oh-so-popular beachy wave trend. Jen Atkin, who styles many celebrities (including the Kardashians ), has perfected this style. She says, "I love this look because it is simple, effortless and timeless." After making waves with a large curling iron, Atkin brushes through them with a paddle brush and applies smoothing cream for polish.
Sleek Ponytail
Both practical and stylish, this ponytail is the perfect complement to your spring wardrobe. Try using a flat iron and hair serum to add control and sleekness.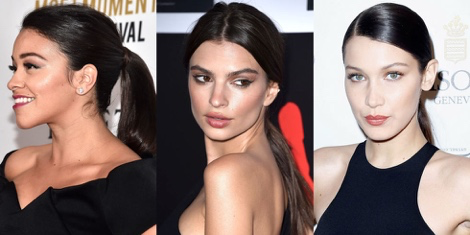 Slicked-Back Hair
A great look for those days you just don't have time to style or shampoo. It's simple to achieve with just a paddle brush, flat iron and some pomade!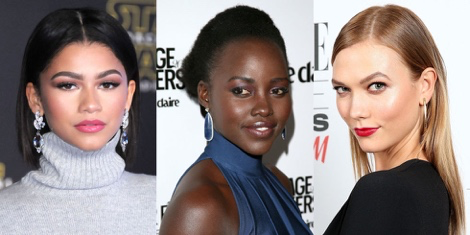 Casual Updo
This versatile look can go anywhere. Celebrity stylist Mark Townsend weighs in, "I love this look because it's sexy yet still youthful, proving updos aren't reserved for formal occasions." Try using dry shampoo for added grip and leave out a few face-framing front pieces.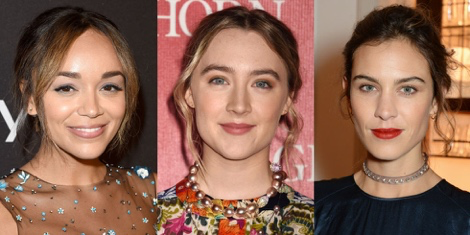 Fringe
There is no doubting that bangs are a hot trend and can immediately update your look. Even curly girls are choosing fringe now! Townsend weighs in, "Whether your bangs are straight across, to the side, parted in the middle a la Bridget Bardot, or fringy and free-flowing like my girl Dakota Johnson, I recommend all my clients carry a bottle of dry shampoo with them to keep bangs from getting greasy and flat."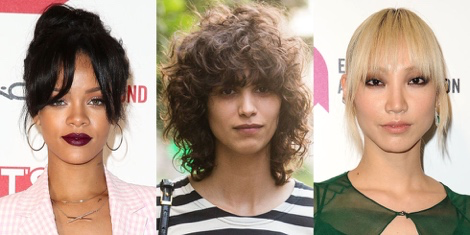 For more hair inspo, check out
Elle
.
Photos: Getty