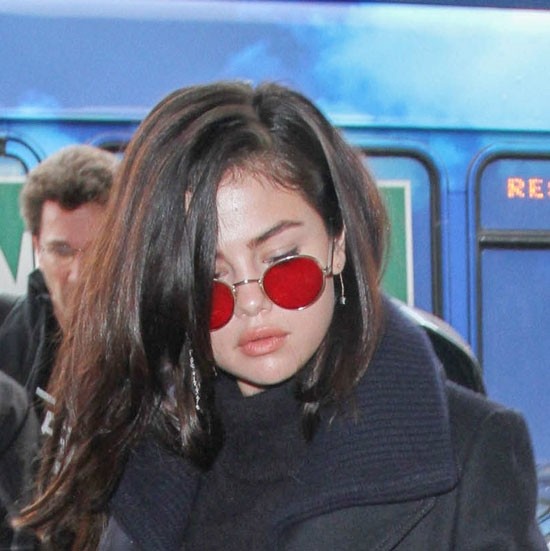 Being fanatic followers of hairstyle trends, we keep tabs on all celeb trends and hair changes out there. As part of that, we pretty much know which stars tend to be the most comfortable with making big hair changes.
That said, we pretty much have had Selena Gomez pegged as one of those celebrities that stays within a certain comfort zone. Despite the fact that she did trade in her signature long locks over a year ago now (and has been maintaining a lob to bob length), she has yet to shock us with ANY beauty choice…that is until last night at the
American Music Awards
.
Appearing on stage to perform her latest single "Wolves", she was almost unrecognizable at first as she was sprawled out on the floor at the opening of the performance, showing just a hint of her NEW platinum bob. As she rose to full-screen view, we almost lost it… and then we were instantly in love with her new look, courtesy of Nikki Lee and Riawna Capri at the Nine Zero One Salon.
Truth be told, it has not been an easy couple of months for Selena. Perhaps this is her way of starting afresh. After all, the word on the street is that she also has a new/old BF in Justin Bieber.
You go girl! Change is definitely good!