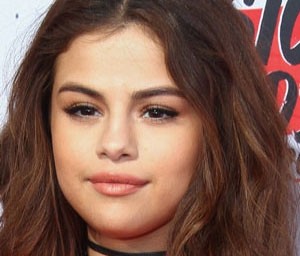 Was this a late April Fool's Day joke?
Just a few days ago, Selena Gomez debuted a new shorter bob on Instagram and had everyone loving it, including
us
!
However, in just two short days (and one red carpet appearance later), everyone started to wonder how her hair was suddenly longer again. Well folks, as it turns out, the shorter bob was actually a wig!! Sounds like she was taking a page from Kylie Jenner!
Smooth move Selena.
Here is the now infamous fake hair cut…
And, here is her real hair two days later…