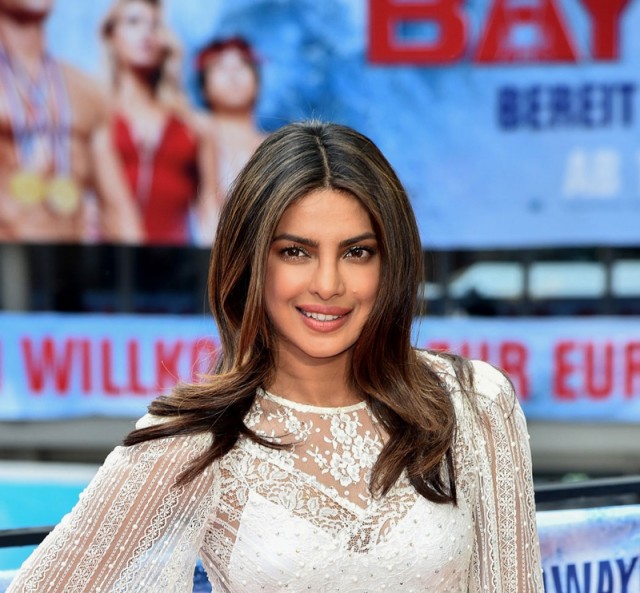 Putting aside all of her talent and accomplishments for a minute, we have to say that Priyanka Chopra Jonas has great hair. No matter what the occasion or hairstyle she is sporting at any given time, one thing is for sure–her hair is always healthy, shiny, and voluminous. That said, it is no surprise that she has just launched Anomaly, a new haircare line that is both healthy for your hair and the environment.
Created in collaboration with Maesa, the global beauty brand incubator, the eight-product line is gender neutral, sustainable, vegan, made cruelty-free and is clean/free of harmful chemicals. On top of that, every item in the entire line is affordably priced at $5.99 for a nicely sized bottle or tube.
Exclusively available at Target as of February 1, the line has also been given the Target Clean stamp of approval and is entirely sulfate-free, paraben-free and phthalate-free. In addition, all but the dry shampoo is silicone-free. In total, there are eight products to address hair concerns including three shampoos, three rinse-out conditioners, a treatment mask as well as the above-mentioned dry shampoo.
Here are a few of the more popular items:
​11 oz., $5.99
This formula for dry or over styled hair cleans and hydrates at the same time with the aid of a blend of coconut oil and aloe vera, a special blend that will not weigh hair down.
​11 oz., $5.99
Now those with fine hair can use conditioner without worrying about volume loss. This weightless formula contains bamboo and rice water to add moisture while helping hair appear thicker.
8 oz., $5.99
This is a special treatment for dry or damaged hair that is in need of repair. The formula includes both castor seed oil and avocado oil to help improve the appearance and condition of the hair. As a treatment, the mask is meant to be left on the hair 5-10 minutes in order to fully absorb.
​See the full collection at Target. Also check out the Anomaly website for more information on the brand, including details on their clean promise, their carefully selected natural ingredients, as well as their sustainability efforts.