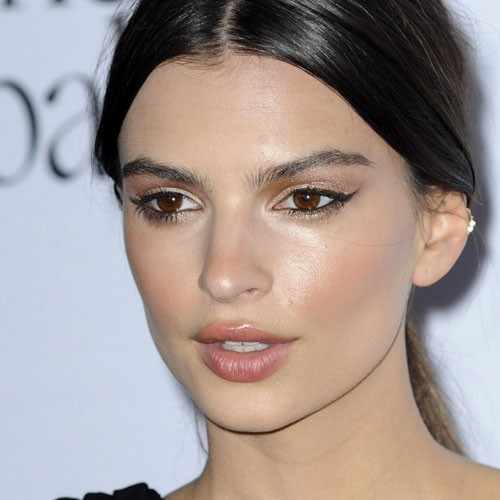 There is not a red carpet around the world that is more glamorous than the yearly Cannes Film Festival. Since the 2017 festival began last week, all eyes have been on the international film crowd and countless celebrities that have gathered in this coastal town in the French Riviera in honor of the festival's 70th year.
Cannes is, of course, about celebrating great films, but it also such a big moment in the world of beauty and fashion. Now that we are nearly a week into the festival, we have seen a number of noteworthy celebrity hair changes grace the French red carpet...
First off, how about this pretty millennial pink hair (and matching Gucci dress) on Salma Hayek! Likely just a wig, this one still comes as a big surprise to us since her dark brown waves have been her signature look for her entire career. In fact, in looking through our archives, we could not even find one photo where she had anything more than highlights on her dark brown base color!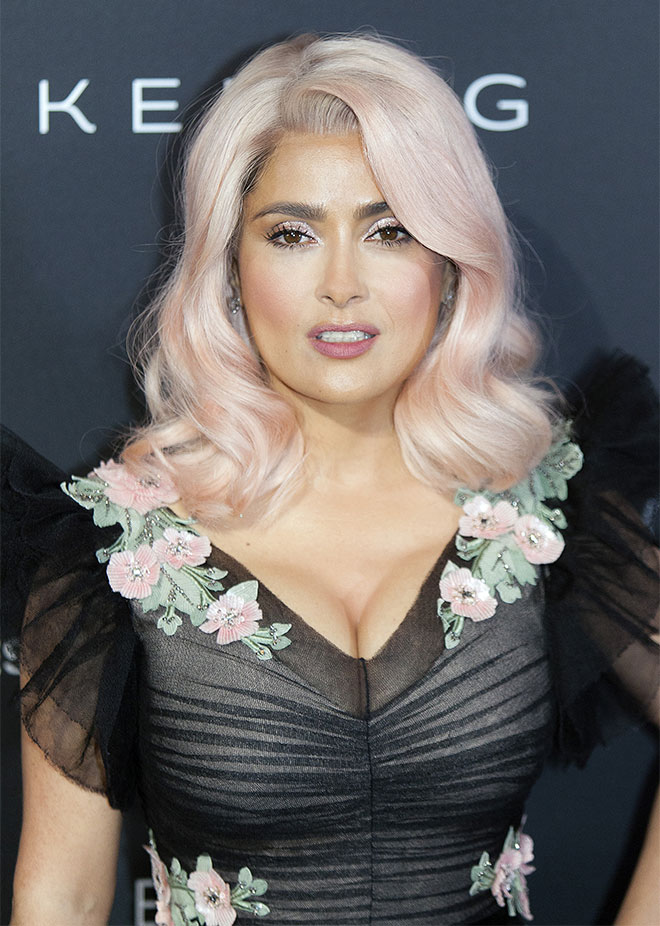 Another actress that nicely surprised us with a hair change was Uma Thurman. In honor of Cannes, she traded her signature mid-length blonde locks for this glamorous retro wavy bob.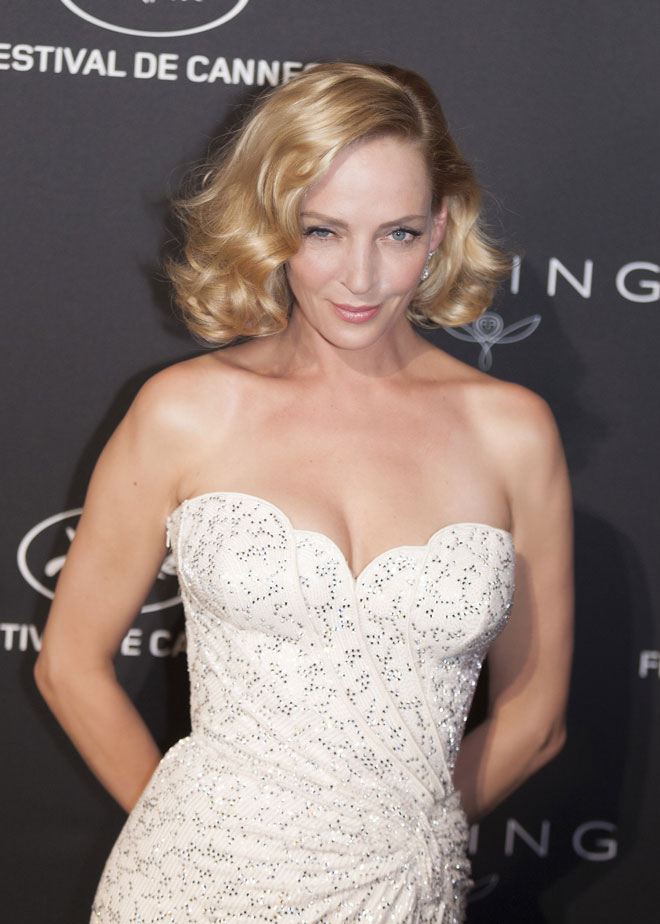 Next up—supermodel Emily Ratajkowski. In case you don't remember, several months back Emily tricked the world by appearing on the red carpet (at the Golden Globes) with a really amazing
faux lob
. Here at Cannes, it looks like Emily may have fooled us all again. Although her bangs look amazingly real here, the word on the street is that they are indeed faux. Way to keep us guessing Emily! In any case, we love the Audrey Hepburn look—real bangs or not!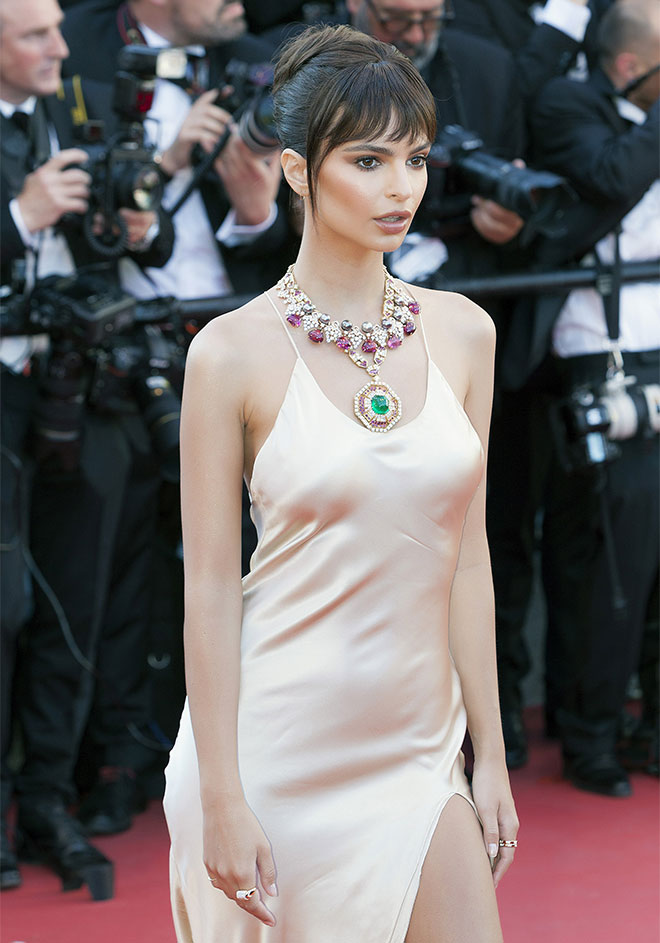 Finally, let's have a look at Nicole Kidman (pictured here with supermodel Naomi Campbell). A Cannes veteran, Kidman always lights up the red carpet. What caught us by surprise here are her beachy, lived-in waves. A more casual and modern look than she normally chooses for the red carpet, yet a brilliant complement to her strappy Armani Prive gown. Simply gorgeous!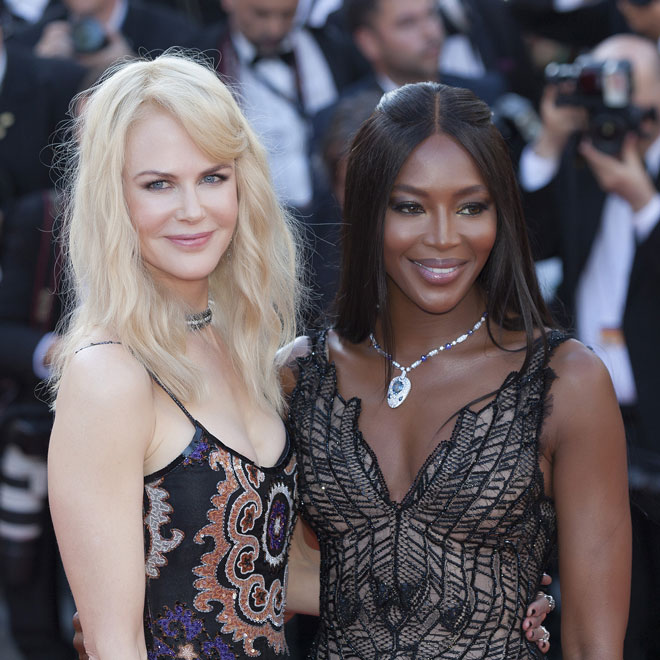 The 70th annual Cannes Film Festival runs from May 17 to May 28, 2017.