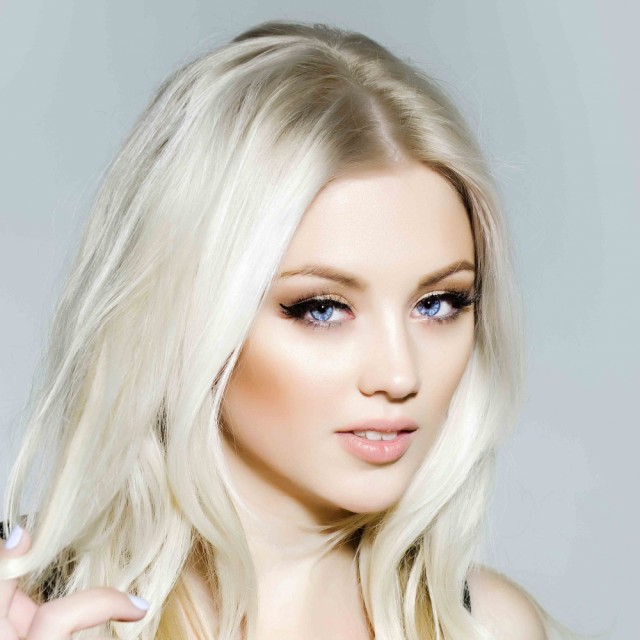 If you happen to look at the Instagram feeds of any hair color professionals, you may have witnessed any number of them wax poetic about a product called Olaplex. Here is the scoop on this much beloved product.
By all accounts, Olaplex does what no other hair product has been able to do–both prevent and repair damage. That said, the product has been thoroughly embraced by hair color professionals as a means of protecting the hair during the coloring process. Although not as widely known, the product is also sold directly to consumers for at-home use.
In-Salon Use
In salons, the use of Olaplex comes into play when lightening or bleaching hair. And now, with the immense popularity of platinum, pastels and icy blonde hues out there, it has become increasingly used to achieve the desired lightening without the risk of breakage.
The system of using Olaplex involves the use of three distinct formulas at three different steps during a color treatment: ​
Step 1: Olaplex No. 1-Bond Multiplier
The stylist will add No. 1 directly into a client's hair color formula to rebuild broken disulfide bonds and begin the process of preventing damage and repairing the hair.
Step 2: Olaplex​ No. 2-Bond Perfector
After rinsing the color from the hair, No. 2 will be applied and left on the hair for 10-15 minutes or so. According to Olaplex, the purpose of this step is to "continue to rebuild and restore any remaining broken bonds ensuring the strongest, shiniest, and healthiest hair possible."
Step 3: Olaplex​ No. 3-Hair Perfector
This last step is a take-home treatment given to each client to use once per week between chemical services to lock-in results and continue to repair damage.
In-Salon Results
At-Home Repair of Damaged Hair
Finally, what many may not know is that the
Olaplex No. 3-Hair Perfector
is also available for consumers to repair damaged hair on their own–whether the damage stems from heat styling abuse or any other chemical process.
According to the folks at Olaplex, the product contains the same ingredient found in their professional grade products and should be used only once per week before your regular shampoo and conditioner. The product can also can be used on all hair types and is free of silicones and oil that weigh hair down.
Sounds pretty enticing. Are you ready for some DIY hair repair? We are in!