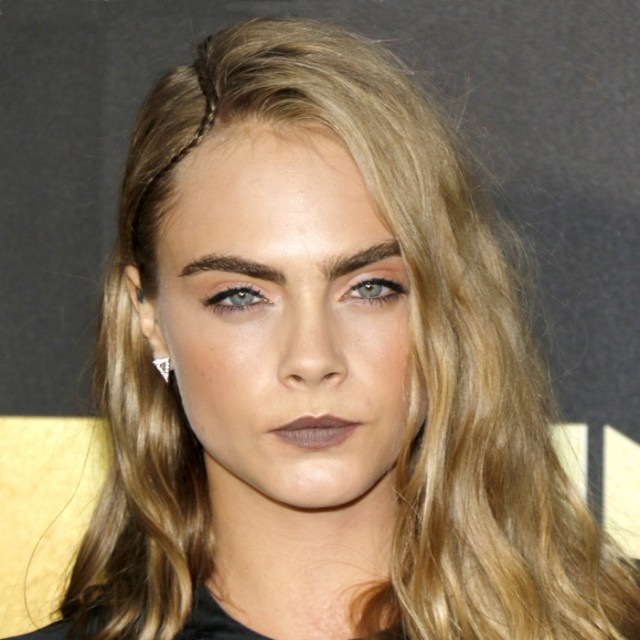 Obvious Fact...celebrities change their hair more often than us mere mortals. That said, who among the rich and famous has undergone the biggest hair transformations of late?
Putting aside the ever-changing Kardashian locks for a moment, we are making a statement that Cara Delevingne is now the queen of BIG hair changes. After all, in the past year she went from long, to lob, to bob, to short and now bald (
due to a upcoming movie role
). Who else can claim that record! Where do you go from there? Well, if you're a badass supermodel and actress, there are always options!
Her latest…blue hair. Yes, Cara posted a video over the weekend on Instragram lip-syncing to the Nicki Minaj tune "No Frauds" while wearing a pastel blue wig.
Truth be told—when you are bald, wigs are an easy add!
ICYMI…here is how her hair has changed so dramatically over the past year!!
April 2016, with long locks at the MTV Movie and TV Awards: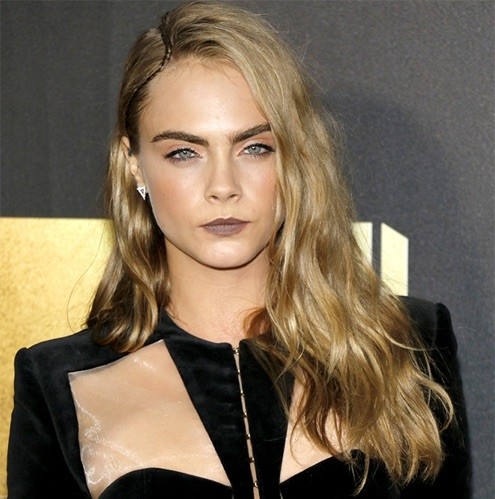 August 2016, with a lob at the "Suicide Squad" European Premiere: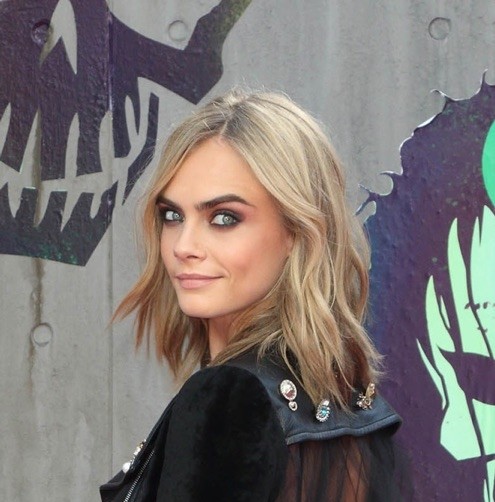 With her icy bob at the unite4:humanity Gala on April 7, 2017: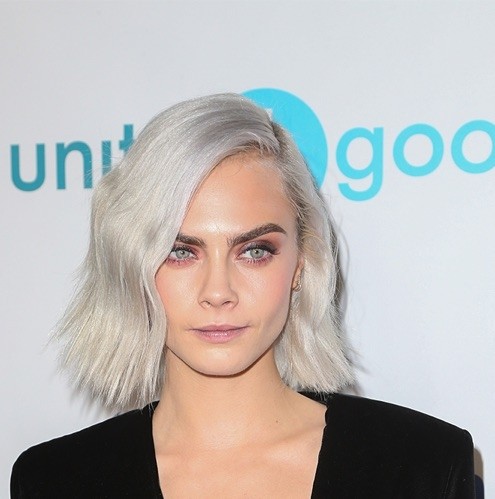 With her cropped cut on April 14, 2017:
With her newly bald head painted silver (with glued on rhinestones) for the Met
Gala on May 1, 2017:
With her beautiful bald head at the MTV Movie and TV Awards on May 7, 2017: