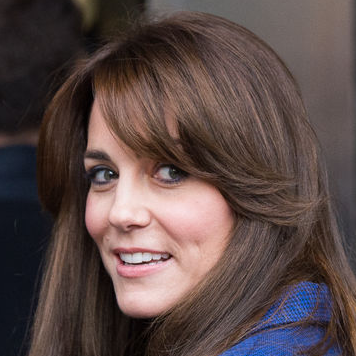 Bangs can look amazing if you choose the right style for your hair texture and face shape. That said, sometimes you just don't know how you will take to a new style until you have lived with it for a bit. A perfect case in point---Kate Middleton's choice of fringe bangs. I am sure she did not decide on this major style change on a whim; instead it was probably something she and her stylist gave thoughtful consideration to. However, very shortly after she debuted her bangs, tabloids were reporting she regretted her style choice. Just further proof that no one is immune from experiencing disappointing style choices!
Here is her recent hair history to show how her bangs changed over time:
The debut of her bangs last fall.

About a month later…a bit more face-framing...

November 2015. They temporarily disappear in her ponytail.



December 2015. She debuts shorter hair and trimmed bangs.

And more recently…With a center part and much longer fringe that nicely frames her face.

March 2016. Her bangs are almost visibly gone now and blend well into the rest of her front layers.



Courtesy of Glamour. Read more about Kate Middleton here.


Photos: Getty Images