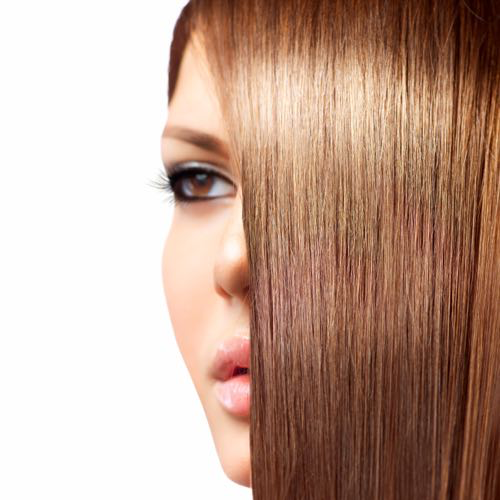 If you love spring and summer but not that frizz that comes along with warmer weather, you are probably familiar with keratin treatments and Brazilian blow out treatments. There has been a lot of bad press about these treatments due to the fact many formulas contain formaldehyde, a known carcinogen and skin/eye/respiratory irritant.
The good news is that there are now formaldehyde-free hair formulas available. Based on research done by
StyleCaster
here are a few of those…because frizz-free hair should not come with health risks.
Treatment:
Pravana Perfection SmoothOut
Results:
Hair is smoother, shinier and more humidity resistant, but not pin straight.
Lasts:
Two to three months.
Note:
Lighter in intensity, so hair maintains its original volume.
Cost:
$350, New York's Livian Salon
Treatment:
Supersilk Smoothing System
Results:
Sleek and frizz-free hair. Cuts drying time down by as much as 50 percent.
Lasts:
Two to three months.
Note:
This is a popular partial-hair treatment, with many often opting to get it just for the bangs or the hair that frames the face.
Cost:
$450, New York's Sam Brocato Salon
Treatment:
Trissola Solo
Results:
Pin-straight to slightly wavy depending on preference; hair is extremely smooth and manageable.
Lasts:
Three to four months.
Cost:
$350+, New York's Serge Normant at John Frieda
Information courtesy of
StyleCaster
. See full story
here
with more detail on these procedures.