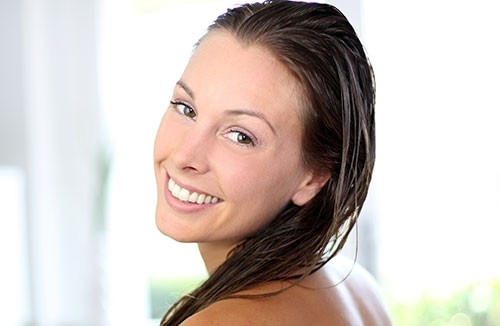 Many of us were brought up to believe that going to sleep with wet hair is a bad thing to do...that doing so could make us get sick or (maybe even worse) damage the hair. As much as these notions are out there, is either one really true? Recent awesome info pulled together by
Byrdie
leads us to the real facts.
Getting Sick
People have long believed that you could catch a cold from being physically cold. Scientists are quick to say that this is not true since a cold is a virus. There have also been several studies that have tried to link body temperature with the probability of getting sick, but only one study to date has shown some relationship between the two.
The bottom line…sleeping with a wet head will probably not get you sick. That said, if you don't want to take any chances, keeping your body warm while you are asleep is your best bet.
Hair Damage
This one is totally true! Not only does sleeping with wet hair lead to messy and knotty locks, it is also not great for the hair. Your hair is in its weakest state (and more prone to breakage) when wet, so your tossing and turning is not ideal. On top of that, sleeping with wet hair can also create frizz.
If you do go to sleep with wet hair, at least make sure your hair is damp, not sopping wet. Celebrity hairstylist John Ruggiero also recommends that you protect your hair by applying a bit of leave-in conditioner and styling hair in a high bun. If you crave waves, he further suggests that you loosely braid your hair before putting it in a bun.
For some leave-in conditioner ideas, check out
Byrdie.