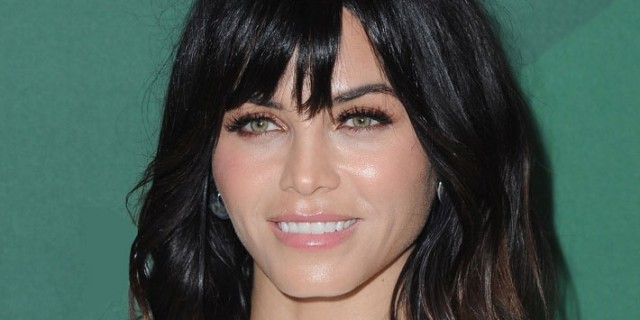 If you follow hair trends this summer, then you may have noticed that bangs are becoming more and more popular among celebrities. Despite their popularity, bangs can present a problem in the summer—they can stick to your forehead on a hot day.
What is a girl to do? Thankfully,
Allure
polled a few celebrity hairstylists to get their take on how to keep bangs looking great during the dog days of summer. Here are a few of their tips:
1
) Adjust Your Shower Routine!
"If you're about to hop in the shower, don't use conditioner in your bangs" says Kenna, a stylist with a clientele list that includes Iggy Azalea and Victoria Beckham. Why? The conditioner adds extra weight to your bangs, making them more likely to brush against your skin.
2) Shampoo More!
Consider washing your hair, or even just your bangs, more often. According to Antonio Prieto of Antonio Prieto Salon in New York , "The best way to prevent your bangs from sticking to your forehead is to wash them every day."
3) Don't Use Too Much Skin Cream!
Daniel Galvin Jr., a London stylist, also had this simple, yet brilliant suggestion: "Be sure not to overload on moisturizer, as this can clog the pores and make the forehead greasy, in turn making your bangs greasy."
4) Keep Face Powder Handy!
"Keep a loose powder and tissues in your bag to dust your forehead when things are getting sticky," suggests Daven Mayeda, a stylist who works with Shay Mitchell.
Also check out
Allure
for more tips on wearing bangs in hot and sticky weather.