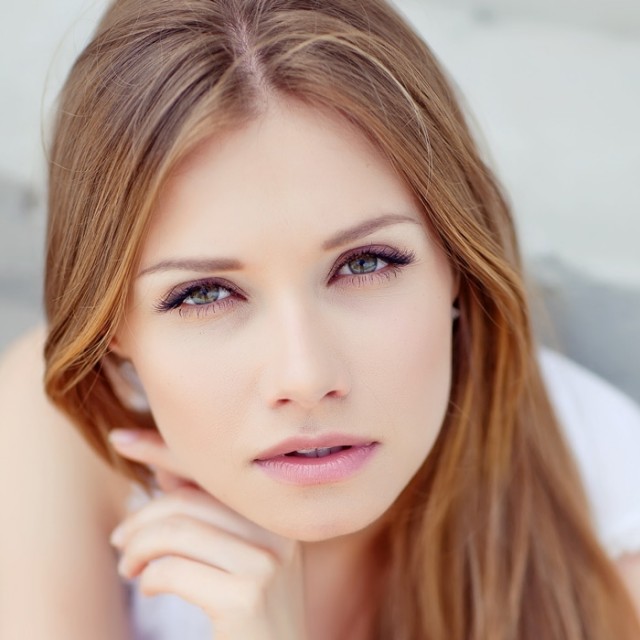 There is nothing more coveted in a hairstyle than bouncy volume. Although most of us were not blessed with thick locks, there are many ways to "fake" volume. Just read on…
Get a Hair Cut
That's right. If your hair is thin, most pros will agree that your best bet is to go for a cut with blunt ends. Your hair will instantly appear thicker no matter what style you go for–whether it's a bob, a lob or even longer hair.
Choose the Right Products
If volume is what you are after, most definitely look for shampoos and conditioners that specifically state they are "volumizing." In addition, the best stylers for you are root-lifting powders, mousses and volumizing sprays. Just steer clear of any product that contains any type of silicone, which will weigh down your hair. The major silicones to look out for on product labels include:
Amodimethicone, Cyclomethicone, Dimethicone and Cyclopentasiloxane
.
Use Not One, But Two Root Lifters
The best way to get mega volume everywhere is with strategic use of styling products. Use either a root-lifting mousse or powder just at your root area and then spritz the rest of your hair with a volumizing spray or texturizing spray.
Note:
When you use the spray make sure to spray your top AND underneath layers.
Be Strategic with Conditioner
Everyone can benefit from using conditioner. That said, you may shy away from using it if your hair is thin or flat. Instead of leaving out this key step for healthy hair, change the way you apply conditioner. Focus application on where damage and dryness occurs–from mid-shaft to ends. For those with super fine hair, apply conditioner to your ends only.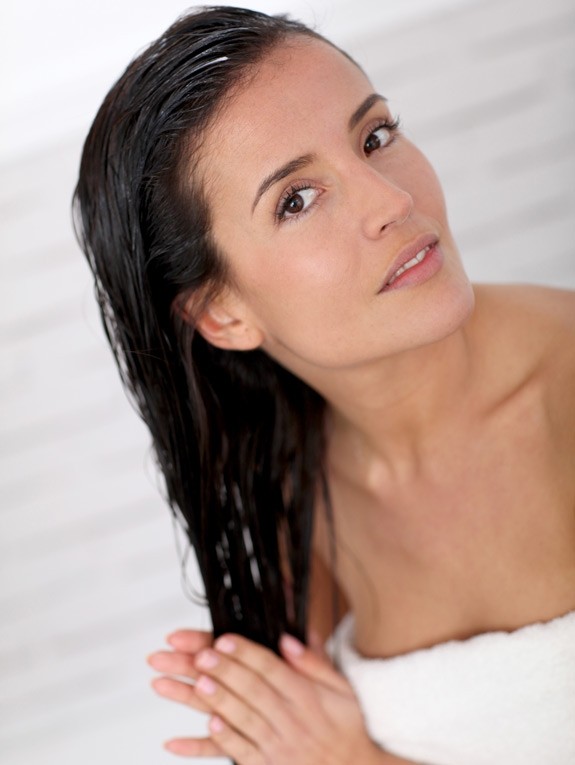 Remove Product Residue
There is nothing that can flatten hair quicker than product residue. Make sure you take the time to well rinse both the shampoo and conditioner out of your hair. That includes lifting the hair to rinse the underneath layers. In addition, since styling products can also buildup on the hair over time, try using a clarifying shampoo once a month or so to keep your hair fresh, clean and product-free.
Use a Few Old-School Tricks
The best thing you can do to build volume on freshly washed hair is to first blow dry your hair with your head flipped over for a minute of two, lifting your roots with your fingers to build volume. After this, just flip your head back and complete the blowout, using a big round brush. Still not enough volume? Buy a few old-school (and inexpensive) Velcro rollers for use at your crown and part line. To use, just take a small section of hair and then roll hair inward starting from ends to roots. Secure with a bobby pin. Repeat for entire area. Blast rollers with a bit of heat from your blow dryer. Let cool and then remove rollers.
Use Hot Rollers
This is another retro hair practice that made this list because it works! Just roll, clip and let cool. Depending on the look you are going for, either finger-comb or brush out to reveal pretty waves with tons of volume and movement. Finish with hairspray.
Be a Tease
Teasing (or back-combing) the hair is another tried-and-true trick for adding volume at the crown. All you need to do is to separate a two-inch section of hair near the crown and lift it straight up with one hand, while you "back-comb" the hair down towards the scalp a few times with the other hand. Repeat as necessary to cover the area. Once complete, spritz your hair with hairspray and then lightly comb just the top layer of the teased section to smooth.
Note
: this trick is also great for adding lift on both formal updos and even simple high ponys.
Change Your Part
If you wear your hair parted the same way all the time, the hair becomes more flattened. Switching it to the other side or to the center (a hot look), will add instant lift at the roots.
Add Texture
Waves are hot these days and for good reason–they make hair look full of body and bounce. Quickly add natural-looking waves with your curling iron by simply alternating between twisting the hair toward and away from your face as you go pass through a section.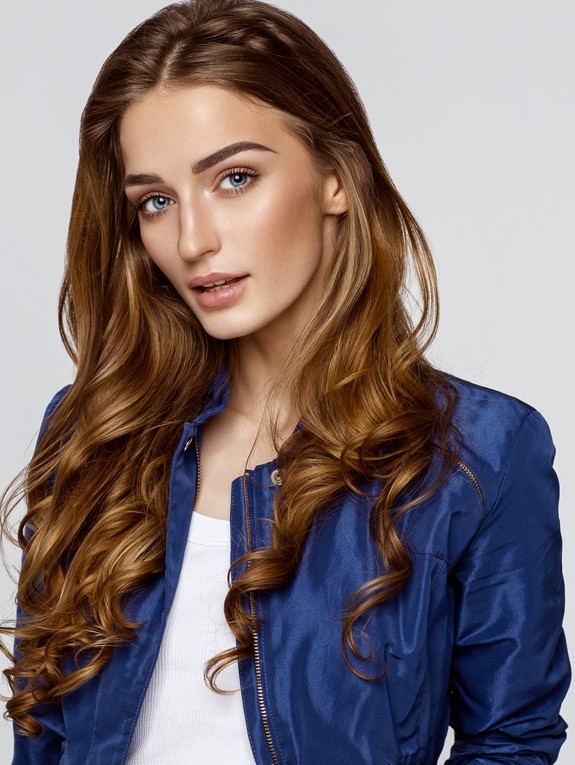 Color-Treat Your Hair
Believe it or not, adding dimension via highlights can add contrast and make the hair appear thicker.
Crack an Egg
Yes. Really. Eggs are a natural volume booster. Just beat two eggs in a bowl until well mixed and apply to hair. Let sit for 30 minutes and then rinse well. Shampoo as normal.
Use Dry Shampoo
Dry Shampoo not only keeps your hair clean between washes, but it is also an inherent texturizer and volumizer. As such, it is as good used as a day-to-day volumizer as it is for keeping your hair oil-free. Who knew!
Use a Hair Thickener
Beyond styling products that add volume, there is also another category of products that actually thicken your hair strands. These are especially helpful for those who have thinning hair.
Get Extensions
Extensions are no longer used only by celebrities. Whether you try DIY extensions or seek a pro skilled in adding extensions, they can really fake hair fullness and volume. On top of that, they offer an instant way to add length. Just be aware that proper care and maintenance of any type of extensions is imperative to maintain healthy hair growth and avoid damage.
Befriend Hairspray
No matter how you style your hair, if you have issues with maintaining volume then a bit of hairspray is always a good last step. To give your hair a final volume boost, try this trick. Use your fingertips on one hand to push the hair up a bit near the roots of one side of your part, while you spritz the area lightly with hairspray using your other hand. Repeat on the opposite side of your part. Instant lift!