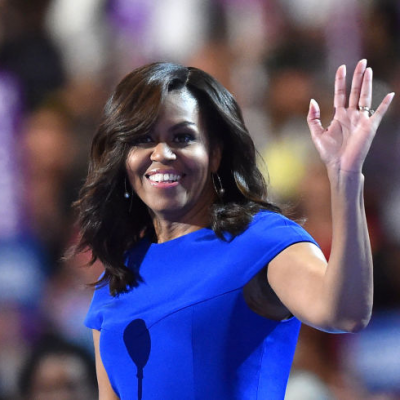 Whatever your political views or party affiliation (if any), it is hard to deny that Michelle Obama is smart, strong and a beautiful style icon. Her appearance Monday night at the Democratic National Convention proved to be yet another time she just nailed her look, including her hairstyle.
The First Lady's soft, beautiful waves were courtesy of her hairstylists Johnny Wright and Yene Damtew, a team that has been a part of her glam squad for the past eight years.
Elle
was able to talk to Wright and Damtew about Obama's DNC hairstyle among other things, including how they came to work for the First Lady and their experiences working in the White House. Check out the interesting interview
here.
Photo: Getty