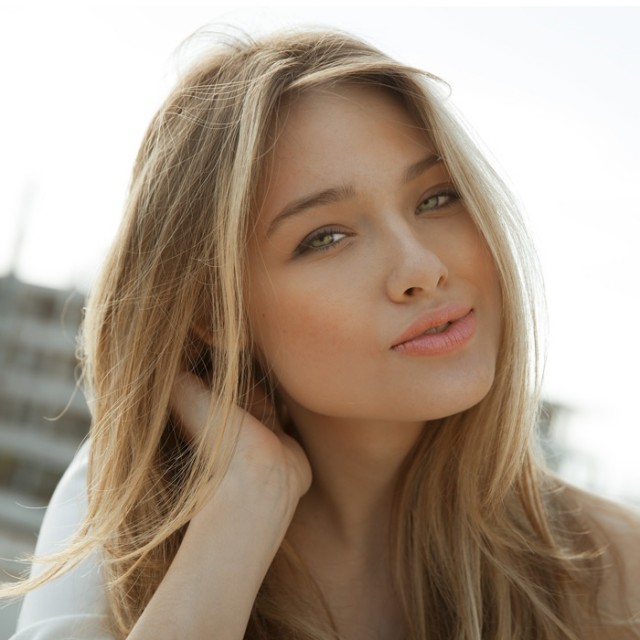 If you are considering a visit to the salon to change your hair color a bit for spring, it pays to understand everything you can do to achieve a gorgeous result. To that end, before you even step into the salon, take a look at these top tips from hair color pros on prepping yourself and your hair for a hair color change.
Make Sure Your Hair is Healthy
Before you go for a color treatment that involves lightening the hair, make sure your hair is healthy. Any process that removes color from hair with bleach makes hair more susceptible to damage in the form of split ends or even breakage. That said, if you plan on lightening your hair in a big way (such as going from brunette to blonde) also talk to your colorist about the use of
Olaplex
, which has been a godsend for many professionals in the lightening process.
Understand Your Skin Tone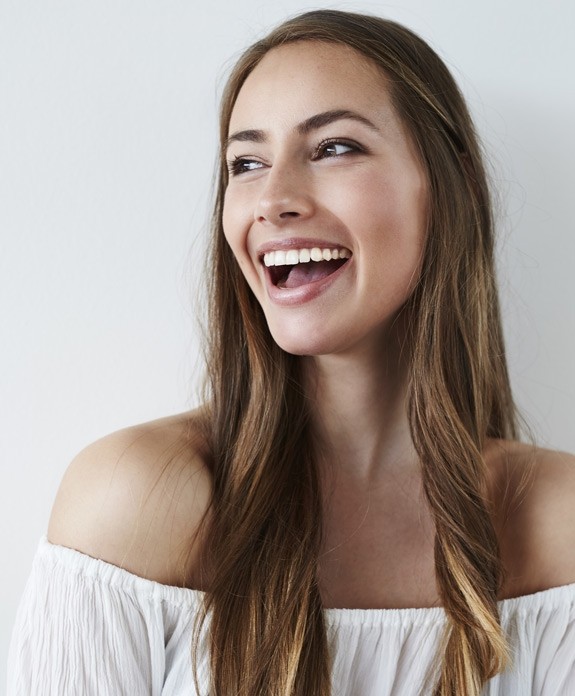 Before you save countless Instagram posts of color that grabs you, try to understand what you would look best in. If your skin has a pinkish or bluish cast, then your skin tone is likely "cool". In contrast, if your skin has a yellowish or peach undertone your skin tone is likely "warm". If you don't notice any undertones of pink or peach, then your skin tone is likely "neutral".
If the above is hard to determine, also look at the veins on the inside of your wrist. If they appear blueish, then this is an indication that you are cool-toned. If your veins appear greenish, you are likely warm-toned. Lastly, if you don't seem to pick up either a green or blue tint, you are likely neutral-toned.
How does knowing your skin tone translate to highlights? Use this guide:
Cool-Toned Skin
Looks best in "ashy" colors, whether that means an ashy or greyish brown color, ashy/ icy/champagne blonde colors, or dark chocolate to black. As it relates to highlights, cool-toned skin looks less flattering in warm highlights with strong hints of yellow, gold or red.
Warm-Toned-Skin
Looks best in "warm" colors of yellowish/golden blonde, golden brown, reddish brown or chocolate. As it relates to highlights, any honey, gold, reddish-copper will be flattering.
Neutral-Toned Skin
Can pull off both warm and cool colors!
Know Your Budget and Commitment to Maintenance
Certain techniques require less maintenance than others. Before you meet with your stylist understand how much time and money you are willing to invest in upkeep.
Prep Your Hair
Despite what you may have heard otherwise, there is no need to arrive at your hair color appointment with hair that is freshly washed. A bit of natural oil actually protects your scalp from the hair dye! That said, if your hair is very dirty and/or laden with dry shampoo or other styling products, the buildup on your hair may prevent the dye (especially a single-process/non-bleach formula) from being absorbed properly.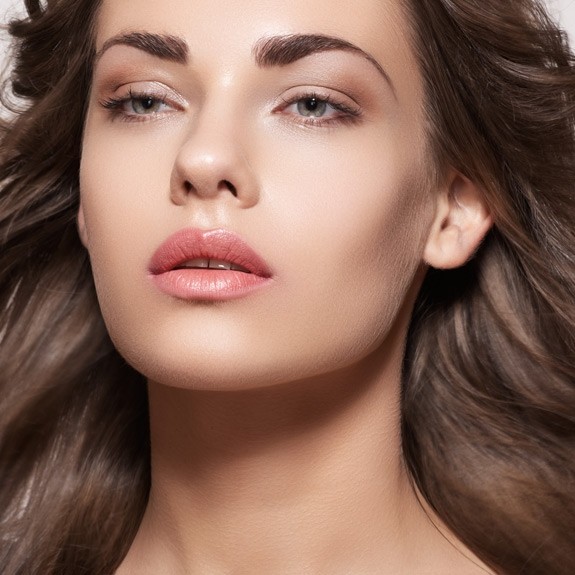 Bring Photos
Arrive at your appointment prepared with photos saved on your phone or even (old school) magazine clippings. Sometimes there is nothing better than a photo to show your colorist the looks that you love. From there, he/she can discuss how feasible each is for your hair and your lifestyle.
Don't Assume
Even if you trust your salon/colorist of choice, always ask about the hair color products they use on your hair. Many products are now thankfully free of ammonia, which is known to exacerbate dryness.
Know the Basics
Even if you arrive prepared with photos, it is still a good idea to know the basics in terms of options and techniques. This way, you will always be able to easily understand and communicate with your colorist.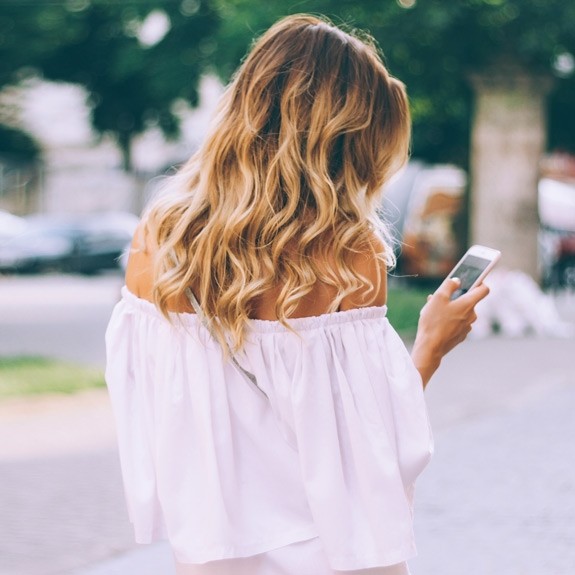 To help you along, here are some of the basic terms:
Single Process
Your basic color treatment, applied to all of your hair to create a new uniform base color.
Double Process
For hair that is being lightened several shades. As the name implies, desired color is achieved in two steps. The first step involves the bleaching or stripping the hair of its natural color. The second step is to dye hair to the desired lighter shade.
Multi-Dimensional Color
The opposite of hair that is dyed all one color. Stylists add dimension to the hair with highlights or lowlights, so the result is multi-toned and more natural-looking.
Hair Glaze
A semi-permanent color that is used to enhance or tone down base hair color, while adding shine.
Highlights
When sections of hair are strategically treated with a dye formula to make them lighter than your base color. Two main ways of adding highlights are by either using foils or by painting them on (aka balayage).
Know the Highlights Techniques
The huge popularity in highlights right now is hard to miss. This is in part due to the fact that more and more colorists are becoming highly skilled in techniques that achieve that wonderful eye-catching dimension that is so flattering on most. That said, before you ask for highlights it is best to understand the difference in the techniques used.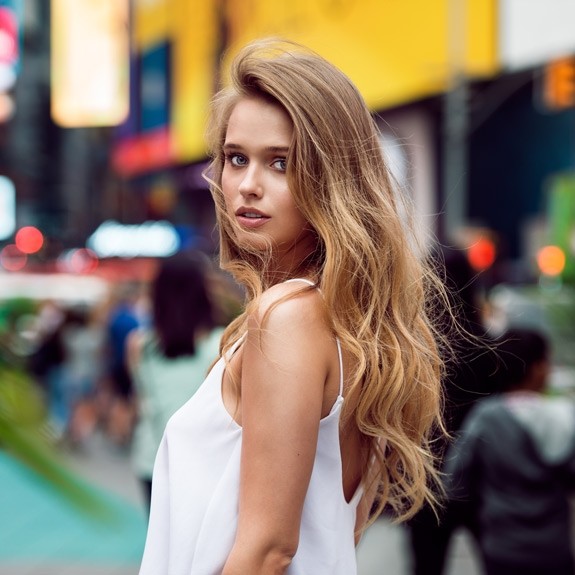 Balayage
It is hard to miss the fact that balayage is big these days. Why is it such a popular technique for achieving highlights? Balayage, the French word for "sweeping", involves free-hand painting of highlights onto small sections of hair. Because the colorist has a lot of control as to where the highlights are placed, the results are more natural-looking and grow out gracefully since the technique is applied from roots up. The only downside is that balayage can be expensive and is not a technique that all stylists can easily master. Finding someone highly skilled may take time (these individuals are booked weeks and months in advance) and may cost more than traditional foil highlights.
Foils
Until the recent growth in popularity and expertise in the balayage method of applying highlights, foils were predominately used by most colorists for highlights. Foils are used to easily separate the sections of hair being highlighted. The foil itself also aids in the absorption of color. The only downside of foils? It takes much longer for the colorist to highlight your hair (vs. balayage) and the results are not as natural looking. Additionally, since foils are placed from root to tip, they require more upkeep.
Lowlights
Applied in the same manner as highlights, lowlights add color variance and dimension by making small sections of your hair 2-3 shades darker than your base color.
Babylights
Thin, strategically placed soft highlights that are made to mimic childhood hair that is so perfectly lightened by the sun.
Ombre
From the French word to "shadow" or "shade", this technique of highlighting creates a distinct color fading from dark to light, typically with a darker color from roots to mid-shaft, and lighter hair from mid-shaft to ends. The look can be achieved with foils or, more commonly, via balayage.
Sombre
Simply a subtler version of ombre, with less of an obvious demarcation of color change.
Post Color Care
After your dye job, keep your color fresh with the right hair care habits. Always use a gentle, sulfate-free color safe shampoo and conditioner. On top of that, protect your hair while in the sun. Use a leave-in UV protectant when out there for long periods or (even better) wear a hat.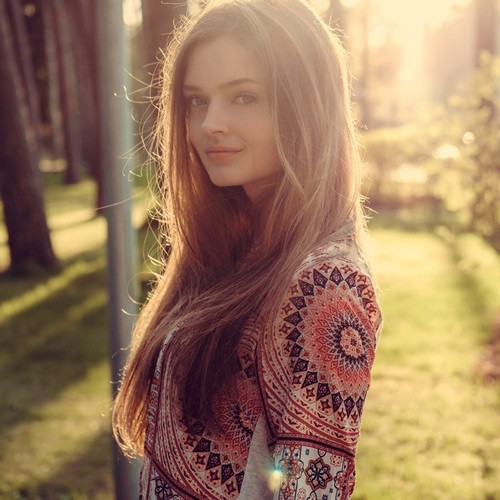 Happy Spring! Happy hair color!