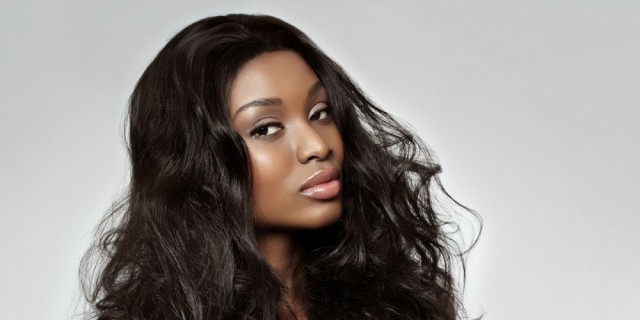 Sometimes your hair just needs a bit of a volume boost. Maybe a gusty wind just took the life out of you hair or maybe you just have fine hair that tends to fall flat. Whatever the reason, we have a few fixes for your flat hair when you are both at home and on the go:
Fast/On-The-Go Fixes
Backcomb (Tease) Your Roots
This trick may seem a bit dated, but it is super effective (and still widely used by stylists). At the crown of your head, grab a section of hair 2-3 inches thick and hold it straight up. Then, tease the hair on the underside of this section by combing the hair down towards the roots, starting mid-shaft. Next, flip the hair down and gently comb the topside of the section to smooth. Repeat to cover the full crown area.
Try Root Lifting Spray
If you are on the go, root-lifting spray will provide immediate results. Just spray directly to the root area and brush through with your fingertips. Result: instant texture and volume!
Switch Your Part
Also give the hair instant lift by just switching which side you part your hair on.
At-Home Fixes
Dry Hair Upside Down
This is a tried-and-true stylist trick for volume. All you need to do is blow dry your hair with your head upside down to allow gravity to lift the hair away from the scalp. When mostly dry, flip your head over and spray with volumizing spray.
Use This Technique
Next time you blow dry your hair…To lift the roots, just wrap a round brush around the roots while drying. Finish with a cool blast.
Try Salt Spray
Next time you shampoo…Try a salt spray to add texture, movement and volume at the roots. Just apply to towel-dried hair and scrunch hair with your fingertips and let hair air-dry.
Sleep in a Bun
Prepare your hair for the next day while you are sleeping. How? Just twist damp hair into a bun and secure with bobby pins (avoid elastic bands to prevent creasing). Wake up to loose, beachy waves. Note--If your hair is thick, you may want to separate your hair into sections and twist multiple buns.
Switch Shampoos
Always use a shampoo made for your hair type. In your case, opt for a gentle, volumizing shampoo.
Try Extensions
They are not just for celebrities anymore! There are so many clip-in extensions that make it easy for you to do on your own. They attach just like a hair clip and are easy to remove. Note--To really secure the clip-in, first tease the section and apply a bit of hairspray before attaching it to your hair.
Say hello to volume again!
Courtesy of
StyleCaster
. Read more
here.