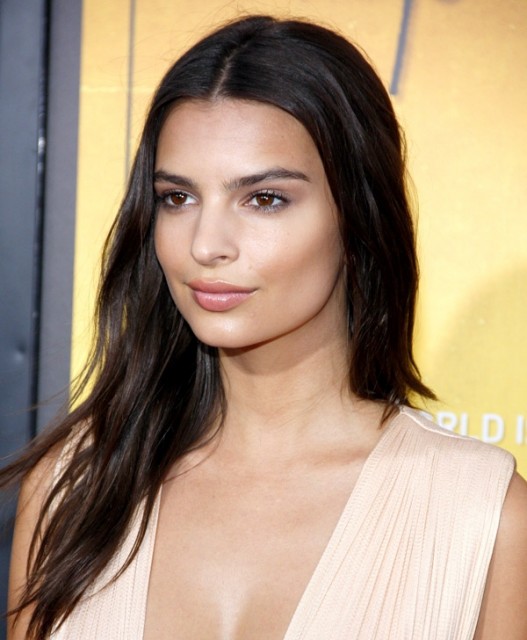 Supermodel Emily Ratajkowski does not seem like one that shies away from taking risks. Just a quick scroll through her Instagram feed will tell you that she is confidant in her choices and how she presents herself. However, there is one area that she does not often take style risks with–her hair! That is until last night's Tony awards.
Appearing on the red carpet at Radio City Music Hall in New York, Emily accessorized her gorgeous Michael Kors shimmery full-length gown with a bouncy, blunt bob styled with side-swept bangs! A big departure from her signature wavy long locks, yet absolutely amazing. The perfect length for summer.
The big question remains. Is this new 'do the real deal or just a great looking wig? The truth is Emily has tricked us in the past with her red-carpet faux bob's at least twice now! Could she really have taken the plunge this year? We will just have to wait and see!
And here are two other views of her bob and Michael Kors dress...the first with the designer himself!