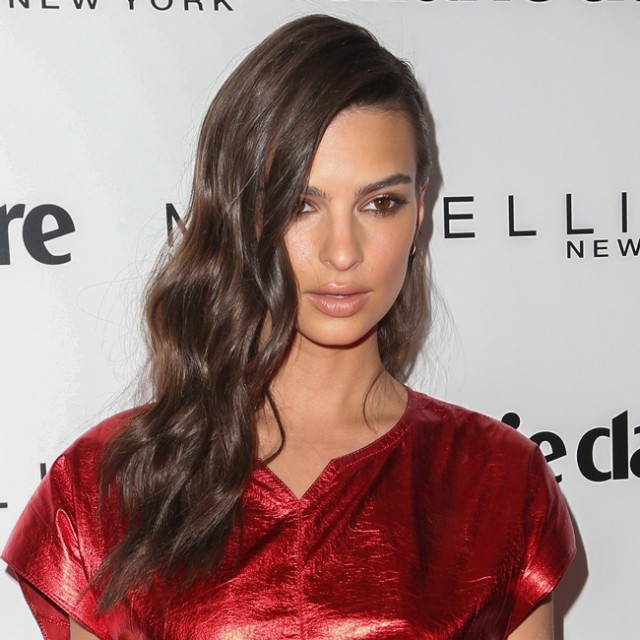 If there is anything that the past couple of years has proven to us is that the days of most models wearing their hair long is totally over. The latest beauty to go for the big chop? Model (& actress) Emily Ratajkowski.
Appearing on the red carpet in New York to support Rihanna's 3rd annual Diamond Ball charity event, Emily surprised us all by sporting one of the hottest haircuts of the year–a sleek, blunt bob.
This is not the first time this year that Emily appeared on the red carpet with a much shorter style. Back in January, she appeared at the Golden Globes with a gorgeous wavy lob. However, as it turned out,
that bob was indeed faux
. Her hairstylist Christian Wood acheived the faux look with some expert hiding and tucking, as well as a tiny bit of snipping.
The question on our minds now...is her latest red-carpet look also faux? Perhaps she is taking a page from Kylie Jenner and went the route of a real-looking wig?
As of now, we have yet to receive confirmation on the authenticity of this new bob, but the cut looks amazing nevertheless. What do you think? Real or faux?