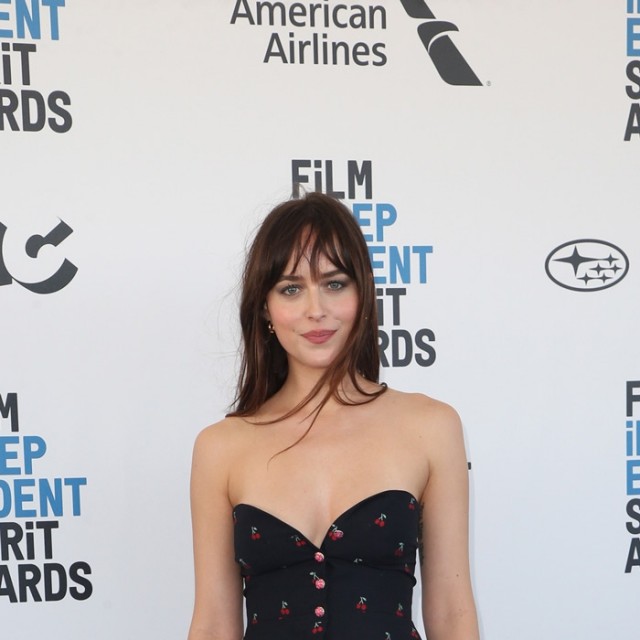 Dakota Johnson is one celebrity that we have found makes sound choices when it comes to her appearance.
In fact, through our app we did this analysis on her hairstyle choices and it pretty much concluded that her (now iconic) bangs are a perfect hairstyle choice for her face shape.
Because of this analysis, her appearance news last week was of particular interest to us. This change was oh-so-subtle, yet very noticeable to diehard fans and (of course) when looking at before and after photos. As you can see from below, her change was…fixing the gap in her front teeth!

Before

​As expected, many people weighed in on social media to give their thoughts on this change. Many fans seemed to miss what they have come to love about the uniqueness of her smile. There was so much chatter about the closing of her tooth gap that even Jimmy Fallon asked her about it during her appearance on The Tonight Show at the end of the week.
Apparently, a permanent retainer was removed (as recommended by her orthodontist) to alleviate neck problems and the gap closed on its own! And, as it turns out, she is upset about it too:
​An interesting end to a topic that perhaps got way too much attention in the first place!