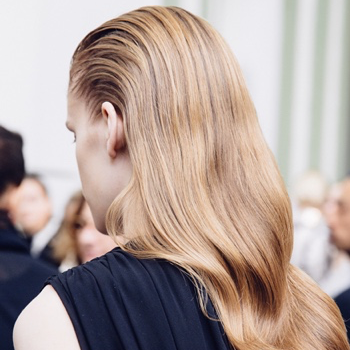 With the explosion in use of dry shampoo, there has been some media hype time and again surrounding the idea that overuse of dry shampoos can cause baldness.
To get to the bottom of this troubling claim, Allure editors talked to Francesca Fusco, a dermatologist and scalp expert in New York. According to Fusco, she has never heard of this claim. "I'm not aware of any clinical studies or reports stating that dry shampoo can cause baldness," she says. "Baldness can be genetic, due to autoimmune disease, or due to an inflammatory disorder. I haven't heard reports of baldness from any of my patients using dry shampoo."
This is indeed good news, as dry shampoo has become a must for many of us! Just remember, though, that dry shampoo it's not a replacement for washing your hair with shampoo. Fusco states, "Dry shampoo is great when you are short on time or when you don't have access to water, but it's not a substitute for regular shampooing and conditioning," says Fusco. "Proper cleansing is necessary to maintain an optimal scalp environment. If you feel like you've developed a flaky scalp from using too much dry shampoo, I suggest using a shampoo with zinc pyrithione, like Clear Scalp and Hair Complete Shampoo."
Now you can breathe a deep sigh of relief!
Article courtesy of
Allure
. Read full article
here.
Photo: Allure