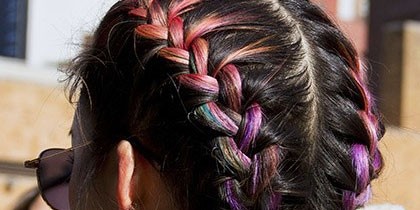 Braids may still conjure up images of your childhood in your mind, but they are anything but childish these days! Not only are they great on those days you just don't have time for a shampoo, but they also allow you to get creative and create something completely unique for yourself. Let's look at a few braided hairstyles for inspiration:
This double Dutch braid is perfectly imperfect. Use your fingers to grab and add sections of hair to your braid.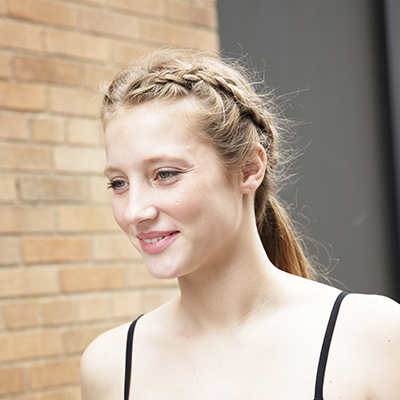 Bek Andersen
How beautiful! Multicolored braids! Use temporary hair chalk over large sections of damp hair before starting your French braids.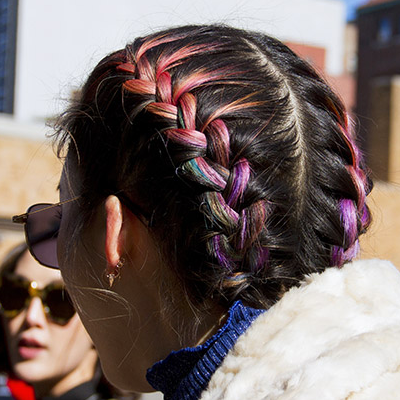 Getty
Corn rows with a looped ponytail. Tie braids together in a ponytail and, on the last pass of the elastic, just pull the braids only halfway through to create a loop.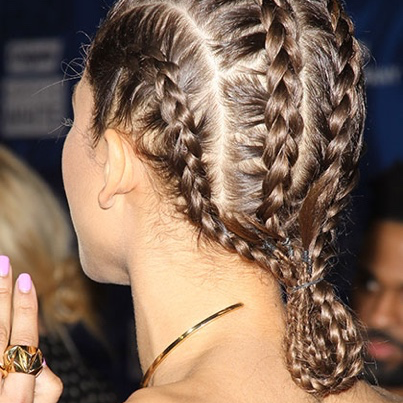 Getty
A braided center part adds something special to your straight style. Use duckbill clips to keep the hair flat while you braid the center one-inch section.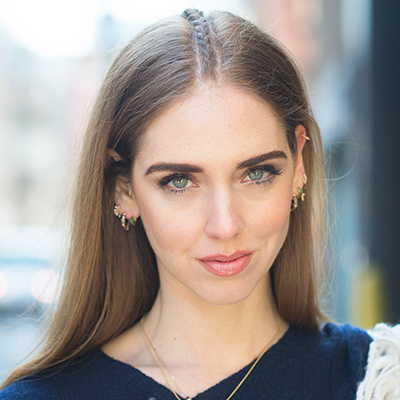 Getty
Pigtail braids combined with Dutch braids that start near your hairline. Two braid styles, one unique look!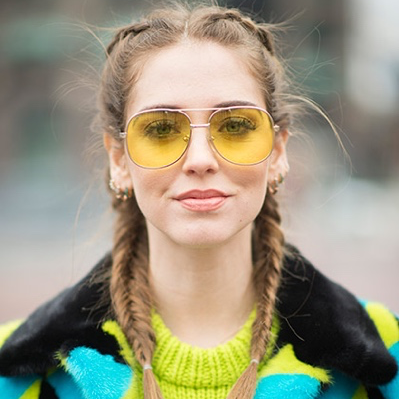 Getty
Braid ideas courtesy of
Allure
. Also find more braided styles
here
.