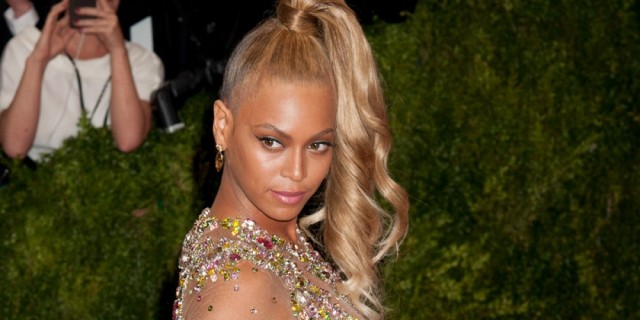 High ponytails have become one of the go-to quick hairstyles of the moment and with good reason— they look great and also create a natural facelift. But beware you high ponytail fans…too much of a good thing is not a good thing….
Over time, if you continually pull your ponytail (or topknot for that matter) too tightly you put yourself at risk for developing
traction alopecia
, a hair loss condition that is the direct result of excessive pulling on the hair.
As scary as that may sound, according to this eye-opening article in
Marie Claire,
you are only at risk if you wear a tightly pulled style very frequently. See the full article
here
for more details, including a few anti-breakage hair accessories ideas.