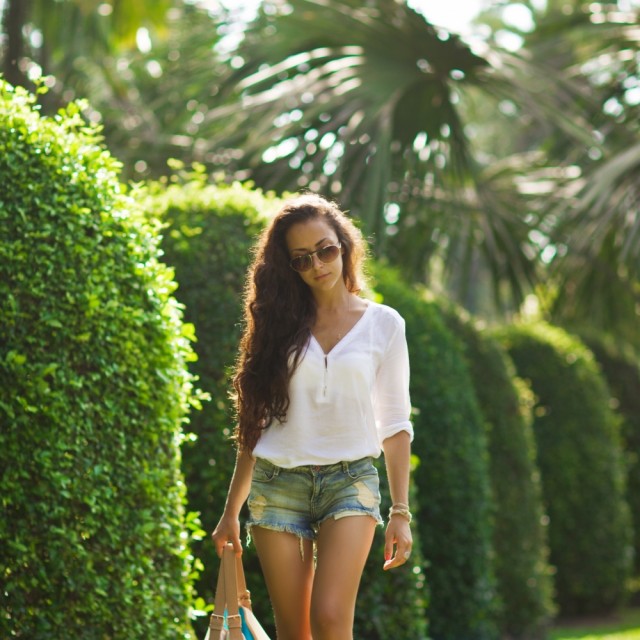 The summer is such an awesome time of the year...lighter clothing, relaxing days in the sun and vacation time. That said, nothing can ruin a perfect summer day quicker than humidity-induced frizz!
For this reason, we were excited to hear that the folks at Living Proof just introduced a new product that can help to instantly tame frizz in between shampoos. That's right. Their
No Frizz Instant De-Frizzer
is a dry conditioning spray that they claim will tame up to 92% of frizz on dry hair, while adding softness and shine without silicones to weigh hair down. Sounds pretty good, right? I had to put it to the test…
On the first really humid day, the frizz and flyaways were hard to miss by the time I arrived at work. Thankfully, I had stashed the travel-sized
No Frizz Instant De-Frizzer
in my bag. All I did was spray the frizzy areas (like I would hairspray) and then smooth with my fingers. I am happy to report that the frizz almost entirely vanished. What's more, my hair felt soft and looked nice and shiny, yet not sticky or weighed down (like what happens when you use a frizz serum).