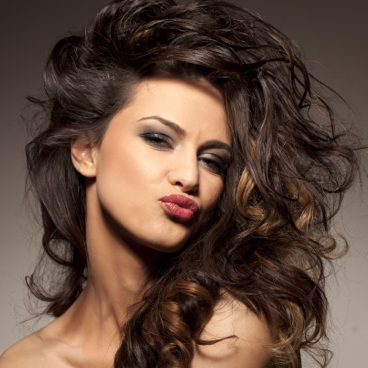 How many times have you bought a new hair product only to find that after several uses it just seems to stop working? Some will tell you that it is just time to rotate to something else; that your hair has become immune to the product benefits. Instead, in all likelihood, the product in question was not so great in the first place. A potential culprit…silicone.
What is silicone? It is a synthetic chemical that is formulated to smooth hair and add shine, while protecting it from humidity. Silicone is widely used across many hair product categories and price points, especially within the anti-frizz and smoothing product categories.
How does silicone work? Silicone covers each hair strand with a protective plastic-like coating. Suddenly, frizzy or damaged hair looks and feels like it is healthy again; hair is left shiny and smooth.
Why is silicone controversial? The truth is that products made with silicone provide a quick appearance fix; they cannot improve the condition of your hair at all. Instead, with repeated use, the exact opposite can occur—hair can become dry, brittle and frizzy, causing split ends and breakage.
Why does silicone dry out hair? That plastic-like coating that silicone provides also prevents the hair from absorbing essential moisture or nutrients from conditioners. At the same time, many silicones do not easily wash away. For this reason, over time silicone build up can occur, causing the hair to be continually robbed of moisture. And, because silicone can be layered on your hair as you use multiple products (shampoo, conditioner, leave-in, gel, anti-frizz serum, hair spray, etc.), it is entirely possible that a person's hair is never free of it!
Why are silicones hard to remove from the hair? Many are insoluble in water and will not rinse away easily. A good foaming shampoo is necessary to effectively remove silicone buildup; gentler sulfate-free and low-poo shampoos may not do the job. On top of that, as mentioned above, if you use a conditioner, leave-in, gel or frizz serum with silicone, then the cycle can just continue.
How can you attempt to avoid silicone buildup? The best thing you can do is to read ingredient labels and adjust your cleansing routine based on what you use and how your hair reacts. If you use products with silicone, you may want to try using a clarifying shampoo every so often since they are formulated to remove buildup. A word of caution—clarifying shampoos can be drying, so don't use one too frequently; once every few weeks should suffice.
As you start reading ingredient labels, refer to the below list of the more common silicone formulations. Of these, you will find that Dimethicone is the most widely used silicone. As you shop, also be aware that not all silicones are alike. Some are more water-soluble than others and will wash away more readily with water, preventing the issues of buildup and dryness. We have noted those below as well.
Common Silicones:
Amodimethicone
Cyclomethicone
Dimethicone
Dimethiconol
Behenoxy Dimethicone
Cetearyl Methicone
Cetyl Dimethicone
Phenyl Trimethicone
Stearoxy Dimethicone
Stearyl Dimethicone
Cyclopentasiloxane

Water-Soluble Silicones:

Any "PEG-#" prefix added to Dimethicone, i.e., PEG-8
Dimethicone Copolyol
Dimethicone PEG-8 Phosphate
Lauryl Methicone Copolyol
Hydroxypropyl Polysiloxane


In the end, everyone's hair responds differently, so it is sometimes a trial and error process to find the ideal products for your hair. Try to regularly read ingredient labels, monitor how your hair responds and adjust accordingly. Once you find the right products, they should not suddenly stop working!
To make life easier, on our new app we have a curated list of healthy hair products for you to try, including one of the best selections of silicone-free products found anywhere.

We would love to know your experiences with silicones, so let us know how you do!