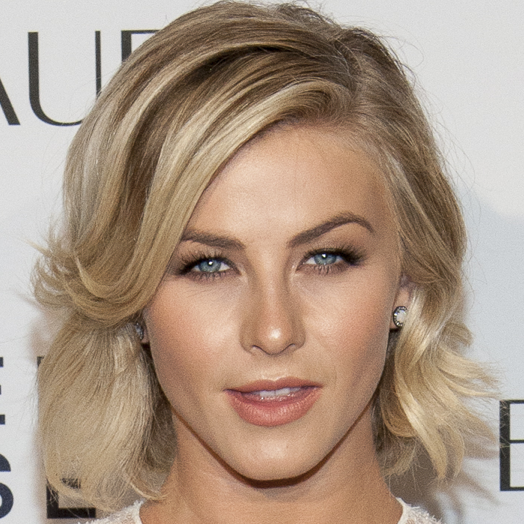 After just debuting a new haircut and color just a few weeks ago, Julianne Hough took to Instagram yesterday, posting a photo of herself in rollers with the following words "You have no idea what's about to happen. I've been asking for years to do this but have never been able to until now!"
Well, as it turns out, she just got a perm! I almost didn't believe it myself! Thankfully, it is not one of those throwback perms from the 80's. Instead, it is more of a slight body wave. Her stylists at the Nine Zero One salon in L.A. mixed Olaplex (a hair strengthening product used by colorists on bleached or blonde hair) in with a perm solution to create loose and beachy permanent waves.
It looks great! Here are the before and after snaps:
Before: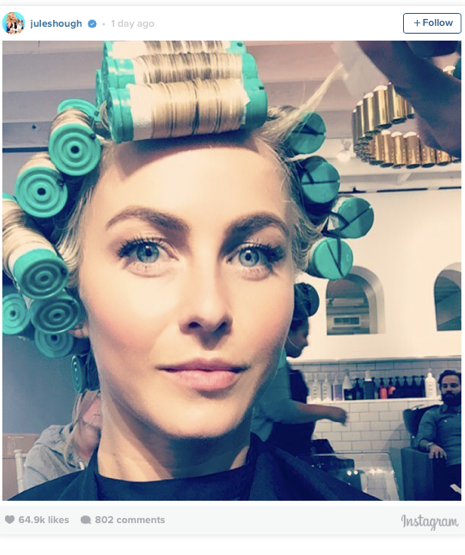 After: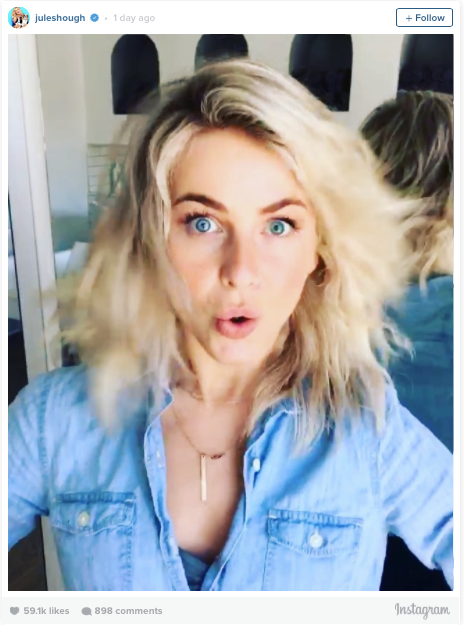 PS--Although her perm sounds pretty cool, do your homework before having this done on your own hair. First off, make sure your hairstylist of choice has experience with body waves and perms. In addition, if your hair is bleached or blonde, ask your stylist to consider using Olaplex to protect hair from breakage.
Courtesy of
Glamour
. See the story
here.
Photos: Getty Images, Instagram