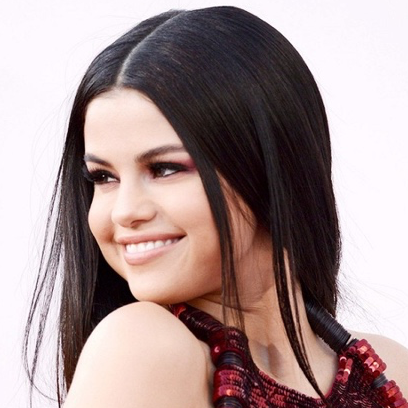 When a top hair stylist spills their top hair tips you listen…and tell everyone you know! So, today here are a couple of gems that celebrity hairstylist Lona Vigi (Selena Gomez's go-to hairstylist) shared with
Byrdie
just a few days ago.
Use Eye Shadow to Fill in Hairline
"I like to fill in unusual hair patterns or thinning hair around the hairline and throughout the head with a matte eyebrow shadow that matches hair color. It creates that fullness and thickness. It's also an instant gray cover! Blend the matte powder shadow into hair, and hold it in place with hairspray."
Add Hair Spray to Your Bobby Pins
"Spray your hairpins and bobby pins with hair spray to give each one a bit more grip to hold a bun, twist, or braid. It'll make it more secure and [long-lasting]."
Apply Dry Shampoo to Clean Hair
"I use so much dry shampoo. It's great for so many things, not just covering up grease. Use it on freshly washed waves to add texture and volume, or spray it in a pony, bun, or braids to create a thicker, fuller look. But never spray it directly on your roots—always spray it in sections 8–10 inches away from your scalp."
Add a Hair Mask on the Go
"During the summer, I always tell my clients to add a moisturizing treatment to your hair when you go to the beach. Comb through, and wrap your hair in a braid or a bun; it will protect your hair from the elements and also deep condition at the same time. That way, when you take it down, your waves will be gorgeous and your hair will be nourished."
Here is to inside information!! To get product ideas, also check out the original
Byrdie
interview
here
.
Photo: Getty