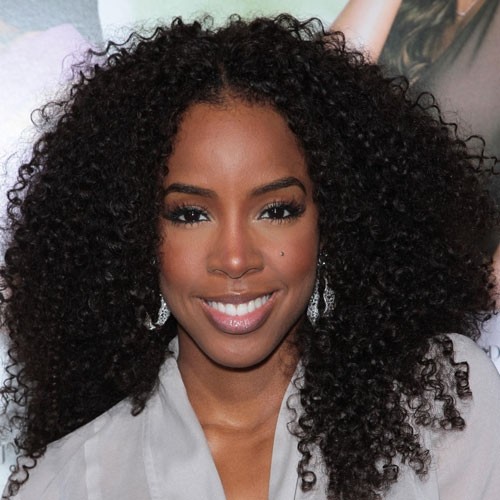 Millennial pink hair is everywhere this Spring, so you would expect to see it on the red carpet too. That said, it still did come as a surprise for us to see Kelly Rowland jump on the pink hair trend last week! She is usually much more conservative in her hair color choices.
She debuted her new bold look at the Wearable Art Gala, a fundraising event for the WACO (Where Art Can Occur) Theater Center in L.A., hosted by none other than Beyonce's mom, Tina Knowles Lawson.
As you can clearly see below, Rowland's red-carpet look was amazing! Her pink locks were the perfect match for her beautiful tulle gown!
Could this be a wig? We are betting so, but only time will tell!