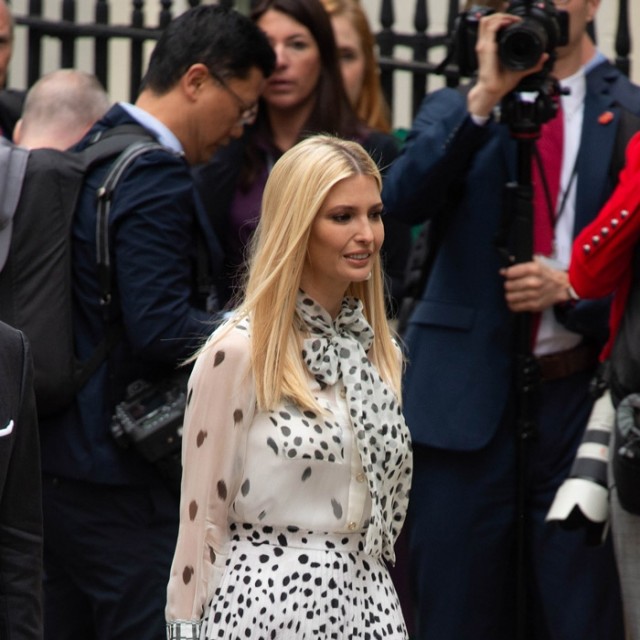 Let's face it. Despite all of the rhetoric and political differences out there everyone would probably agree on one thing­­–first daughter Ivanka Trump has great hair.
For many years Ivanka has kept that great looking hair consistently long. Any hair change was mostly in the form of an adjustment to her signature (naturally) blonde color. That said, in the last few months she has started to change things up a bit.
First, in July, she debuted more of a mid-length cut which, for some reason, did not receive much fanfare. However, as of yesterday, her latest hair change has taken a more dramatic turn and has, therefore, become the talk of the town. Why? Her 'do has just been transformed into the biggest haircut of 2019: the sleek, straight bob!
Landing in Bogota, Columbia as part of her tour to promote the administration's new Women's Global Development and Prosperity Initiative (W-GDP), Ivanka's gorgeous new power haircut is hard to miss:
While touring Colombia, Argentina and Paraguay as part of this initiative, she will be pushing for the economic empowerment of women in developing countries.