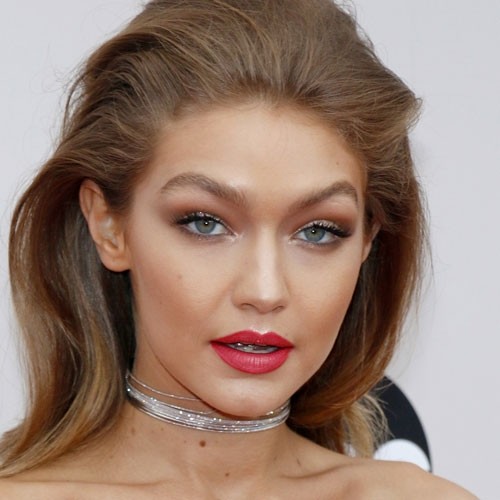 Just a little over a week ago, we reported that Bella Hadid had a brand new 'do in her new Bulgari campaign, sporting faux baby bangs for the campaign's Rome launch (which quickly disappeared by her next appearance). Now, we have just spotted big sis Gigi Hadid also upping her hair game for her new campaign with Versace—another legendary Italian brand.
Appearing in Versace's bold new campaign for Fall-Winter 2017, Gigi has a bright red face frame. Talk about a powerful statement!
We are sure this gorgeous red color is just temporary (just as Bella's bangs were temporary for her Bulgari campaign), but her red-hot look (pun intended) is striking nonetheless!