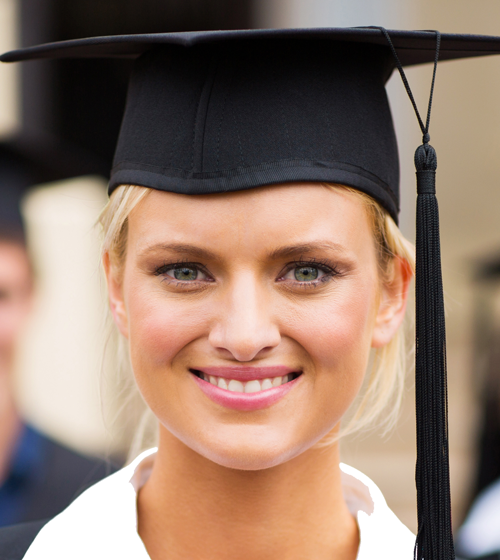 If you are about to graduate, you may have been wondering how you will make your graduation cap work with your 'do! We came across a few fantastic tips to save you thanks to
Kristin Ess
, celebrity hairstylist (& co-founder of the Beauty Department). Just grab a few bobby pins and follow along.
If you are wearing your hair down…
Place the cap on your head in the position you intend to wear it. Then, just take a bobby pin and mark the spot on the side of your head (and maybe even in the back) where your cap stops. Next, make your hair fabulous by just curling your hair under the line of the bobby pin. Place the cap back on your head. Done!
If you are wearing your hair in a pony…
Place the cap on your head again, but this time only mark where the cap ends in the back of your head. Remove the cap and create a gorgeous pony in the perfect spot!
Finally, wind is a real hat risk if your ceremony is outside. That said, as long as you own (and not rent) your cap, there is a simple fix. On both sides of your cap (and maybe in the back too), just pierce a small hole on the edge of the cap and slide a bobby pin through it to secure it to your head. That hat is not going anywhere now!
Good luck class of 2017!