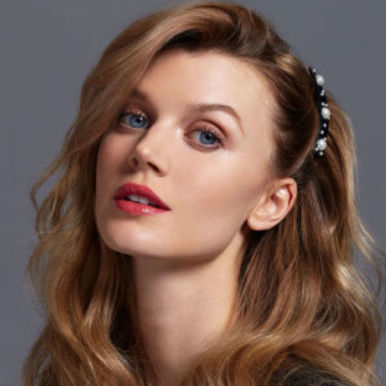 Here are easy styling tricks that can quickly freshen up your look….
1) Instead Of A Low Pony, Try A Loop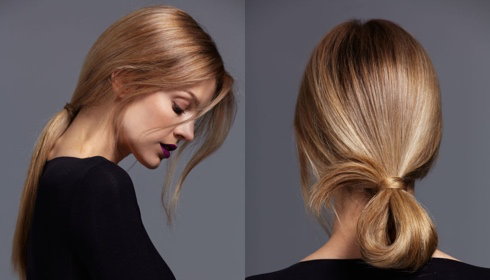 According to New York hairstylist Jennifer Yepez, "A loop is a nice change from a basic ponytail. It's not too formal or structured, and it looks great with a backless dress." To create this smooth and sleek look:
Blow dry hair and finish with a hair serum to smooth hair, applying it from mid-shaft to ends. Then, just pull hair back as you always do to make a ponytail, but this time don't pull the tail of the pony all the way through. Grab a piece of hair from the loop, wrap it around your elastic band and secure it with a pin. Done…so easy, yet sophisticated.
2) Instead Of Your Usual Blowout, Go Brushless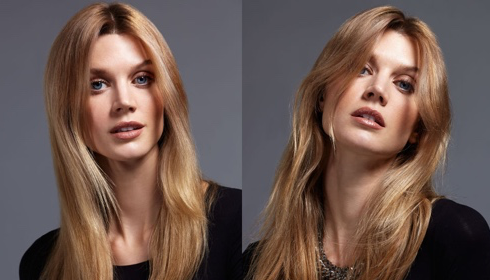 Why is it that you can never seem to get close to recreating a salon-quality blowout?
Blowouts are tricky due to the hand-mirror-eye coordination required when working with a round brush. What's easier? Just use your fingers. According to Kevin Mancuso, Global Creative Director for Nexxus New York Salon Care, "Brushless blow dries give an interesting appearance to the hair because the natural texture comes through—it has more depth." Here is how you do it:
Start by spritzing hair with a heat protector and then just use your hands to create tension as you blow dry hair in sections. If you want more body, apply a root-lifter before you start blow drying. A perfect technique for those with loose natural waves!
3) Instead Of A Ponytail, Try A Braided Bun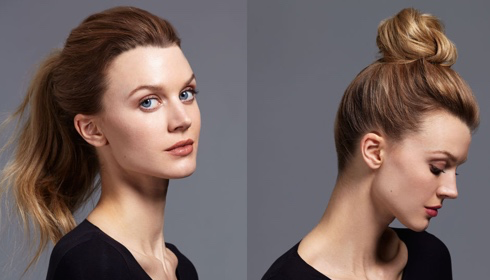 Sometimes a simple ponytail is all you have time for in the morning. That said, next time you find yourself in a rush, why not try this almost-as-quick topknot instead! Here is how you do it:
Start by applying hair texturizer or dry shampoo to thicken your locks. Then, just pull hair up into a high ponytail and make a braid, securing the end with an elastic. Gently loosen up the braid for added oomph, wrap it around and pin. Perfect!
4) Instead of Wearing Your Hair Down, Pull It Back With A Barrette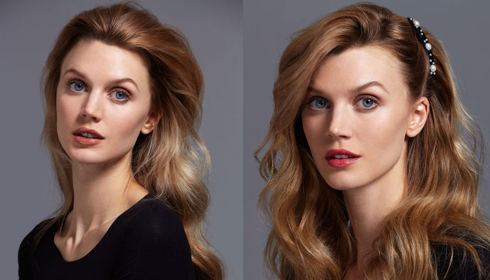 Oversized barrettes were seen all over the spring runways. Why not dress up your hair with one tonight?
5) Instead Of Just A Boring Elastic, Try A Black Ribbon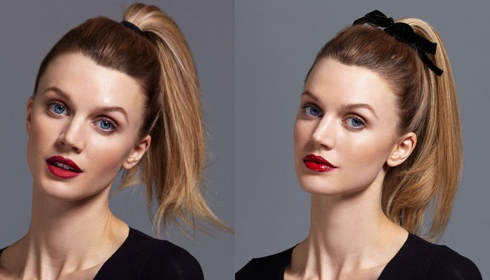 Add femininity to your boring ponytail with a simple black grosgrain ribbon. The result is girly and pretty!
Hair ideas courtesy of
Elle
.
Photos: Christine Hahn